Why Is It So Hard To Find Your Favorite Burgundy & The French Wine Boycott That Spurred Sales
Chapter Sixteen. Part Seven.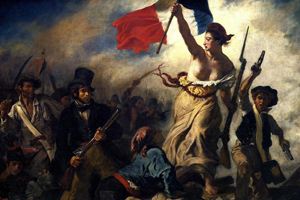 After the French Revolution, the vast vineyards of Burgundy – properties that had been controlled by nobility and by the Catholic Church since the middle ages – were confiscated by the state and auctioned off to local farmers and tradesmen. The Napoleonic code also put an end to primogeniture. It's worth pointing out that Napoleon was referring to primogeniture, the practice of leaving ones entire estate to the eldest child, and not the Italian porn star Primo Geniture.
The abolition of primogeniture meant that an estate would henceforth be divided between all of the rightful offspring, even the ones who never called home on their parent's birthdays.
These new laws of inheritance may have seemed like the fair thing to do at the time, especially to a middle child like me, but all these generations later the result is the fragmentation of large holdings into tiny parcels, some as small as a single row of vines. The 120-acre Clos Vougeot vineyard managed to remain intact through several generations but it was eventually transformed from a single plot owned by a Cistercian abbey into some 86 separate holdings today.
"Think how complicated Bordeaux would be," Frank J. Prial once wrote in the New York Times, "if, for example, Château Margaux had not one but 80 owners, all entitled to use its name."¹
Where this ends is anybody's guess but I envision a future where one day every Burgundian descendant will be the proud owner of a single grape.
As a result of this fragmentation many wine enthusiasts have grown tired of fruitless searches for Burgundy labels that have limited production and poor supply continuity. This is complicated by the plethora of similar sounding labels put forth by all those brothers, sisters and cousins who now own a parcel of vineyard.
Buying Burgundy is no less treacherous for wine merchants. I once told a supplier that I bought all my Burgundies by way of futures but sold all my Burgundies by way of close-out.

Many wines are offered to retailers and/or consumers through a pre-sell or "futures" offer. By committing to buy wines that will be delivered at a future date, the buyer is usually given a discount. Often a small production wine is only available through a pre-sell and if the buyer is not given the chance to taste the wine, he takes a risk that the wine may not live up to his expectations. Buying wines on futures is why retailers sometimes sell wines on close-out.
Despite these buying obstacles, Burgundy was one of my early wine infatuations and when I opened my wine shop I immediately filled one wall with wines from all the great Burgundy appellations and renowned producers. It took a substantial effort to find the various suppliers that carried the great names in Burgundy but I thought, "if I build it, they will come!"What I didn't know then was, the average America consumer didn't share my enthusiasm for the sublime wines of Burgundy. About a year later I still had a wall full of Burgundy and when one astute customer noticed my collection he remarked, "Look at all these tremendous wines you have. You must sell a lot of Burgundy!"
"No I don't." I replied. "But I have several suppliers who do."
French Wine Boycott Spurs Surge in French Wine Sales.
In March 2003 President George W. Bush declared the United States must "disarm Iraq of weapons of mass destruction". U.S. military forces were joined by troops from Great Britain, Australia and Poland, but many of our allies, including Germany, New Zealand, Canada and France, refused to support the invasion. Some in America were offended by the opposition expressed by our longtime allies and formed demonstrations and boycotts to express their displeasure. German Riesling, New Zealand Sauvignon Blanc, and Canadian beer were spared the wrath of American consumers but French wines were venomously singled out for retribution.
Anti-French sentiment spread when Representatives Robert W. Ney (R-Ohio) and Walter B. Jones (R-North Carolina) went so far as to have French fries renamed "Freedom fries" on the House of Representatives cafeteria menu. At contemptuous demonstrations across America, French wines were dumped into the streets by angry Americans. I don't know if a study was conducted to evaluate the economic damage done to the French wine industry, but I know from personal experience that French wine sales initially skyrocketed at my store. It wasn't that my customers were pro-France. The spike in sales was spurred by all those anti-French demonstrators who had to buy French wine before they could dump it out. Sacre bleu that must have hurt!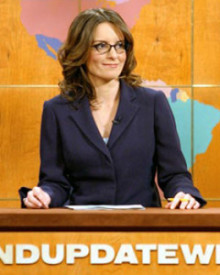 Eventually the CIA issued a report stating no weapons of mass destruction had been found. Representative Jones called on President Bush to apologize for misleading Congress, French fries were quietly returned to the Capitol Hill menu, and on Saturday Night Live Tina Fey reported; "In France, American cheese is now referred to as 'idiot cheese'."
¹ Prial, Frank J., "WINE TALK; In Burgundy, a Name Is No Explanation" The New York Times, May 23, 2001, accessed Aug. 3, 2016 http://www.nytimes.com/2001/05/23/dining/wine-talk-in-burgundy-a-name-is-no-explanation.html