Urine Trouble
H
ere's a true story that has nothing to do with wine but I offer it as a public service so that my readers might avoid the devastation that I have endured. The story is summed up in a series of emails and texts between myself and a company called JustPee Unlimited, LTD.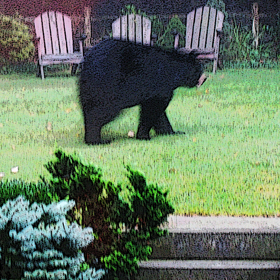 Dear Sir,
While watching the Scat Channel I happened to catch your infomercial and I was excited to learn that cat pee is an effective mouse deterrent. My property is infested with the little vermin so I went to the local hardware store and asked this nice lady about purchasing some urine and she gave me a curious look and backed up a couple of steps. The more I went on about cat pee and coyote pee the more agitated she became. Eventually I was allowed to leave, once she decided to not press charges. I hope you can help solve my mouse dilemma as the police have made it clear I can no longer shop for urine in this jurisdiction. Cat pee sounds unsanitary so I was wondering if you sell any other products that repel mice.
Sincerely,
Don Carter
Dear Mr. Carter,
We regret to inform you that JustPee Unlimited, Ltd. only sells pee. We are the world's premier discount pee merchant offering pee at prices that will keep you running back for more. Our pee technicians are out standing in the lavatory where they produce pee of exceptional pedigree.
Customer Service
Dear Sir,
No shit?
Sincerely,
Don Carter
Dear Mr. Carter,
No shit. Just pee. Read the letterhead.
Customer Service
Dear Sir,
Please send me some cat pee, but wrap it in unmarked brown paper. I would rather have my neighbors think I'm buying pornography than piss.
Sincerely,
Don Carter
Dear Mr. Carter,
We have just unveiled our fall Premier Predator Pee Collection which includes fine feline products such as bobcat pee, mountain lion pee and panther piss. However, since you live in New Jersey we recommend a gallon of our finest Ferocious Feline House Cat Pee with the handy spray nozzle. Keep in mind, leftover pee can be used to remove unsightly spots from your stemware. Just add it to the dishwasher!
Customer Service
Dear Sir,
I felt tremendous relief when I sprinkled pee in my backyard and the mice quickly disappeared. However another problem has developed. Your product seems to be attracting cats. Their incessant howling is keeping me awake all night. What do you suggest?
Sincerely,
Don Carter
P.S. While drinking wine last night my wife said her glass smelled like cat pee. I assured her that's how Sauvignon Blanc is supposed to smell.
Dear Mr. Carter,
Page 485 of our warnings and side effects booklet clearly states that Ferocious Feline House Cat Pee may attract cats. To repel cats we recommend dog pee, available in your choice of liquid, pellet, gel, and block form. Our most popular dog pee product is the Diabolical Dog Pee Granules in the jumbo shaker jug. Just a tinkle a day keeps the kitties away!
Customer Service
P.S. As an added bonus, Diabolical Dog Pee Granules can be used to melt ice in your driveway or as a tasty addition to salads.
Sir,
I have been spreading Diabolical Dog Pee Granules for a week and the cats are gone but I have encountered another problem that I should have seen coming. My yard is now infested with dozens of mangy mutts and I appear to have contracted a severe case of fleas. What can be done about this!
Don Carter
P.S. I was repulsed by your suggestion to add dog pee granules to my driveway.
Dear Mr. Carter,
We offer a full range of pee products for any critter crisis. The solution is simple. Our Wicked Wolf Pee Pellets are a sure-fire dog repellant and they are now available in convenient six-packs.
Customer Service
Hey!
What's wrong with you people? Your products are dangerous! I spread out Wicked Wolf Pee Pellets and when I woke up this morning there was a wolf in my yard! And another thing, my neighbors are complaining about the smell.
Don Carter
Mr. Carter,
May we suggest a box of Belligerent Bear Pee Powder to hold the wolves at bay? This product is our crowning achievement. You might call it our Piss de Résistance!
Good luck (you'll need it).
Customer Service
Look Pal,
I'm calling my lawyer. I have to make this brief as I'm texting you from a tree. I'm surrounded by bears.
See you in court.
Carter
Hey Carter,
We were hoping it wouldn't come to this but it sounds like urine a lot of trouble, haw-haw! There is only one product guaranteed to ward off bears. Epic Elephant Pee Gel is very limited and extremely expensive, but we're sure you'll pay since you're about to be bear food. 
Sucker,
Customer Service
P.S. Epic Elephant Pee Gel also works wonders on hard to manage hair.
Look Dickwad,
I followed the instructions for Epic Elephant Pee Gel and here's where I stand; I haven't slept in weeks and my wife left me because I'm covered with fleas. My breath smells like piss and my hair is falling out. My neighbors are trying to have my house condemned and they're suing me because a bear ate their cat. Today I lost my job because my boss doesn't believe my house is surrounded by elephants. I'm at my wits end.
Help me!
Dear Mr. Carter,
We know how hard it is to get rid of an elephant infestation. There is just one known creature that elephants fear, and we carry the only product guaranteed to repel those pesky pachyderms. Enclosed you will find a complimentary jar of Magnificent Mouse Pee.
Fondly,
Customer Service