Red Blend Sales Come Alive – Merlot Sales Take A Dive. Plus Blendfest On The Coast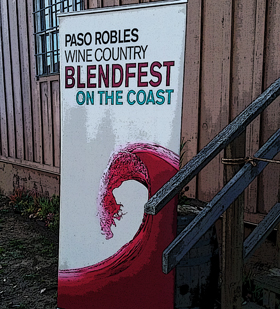 American wines are mixed up – and getting more so every day. According to IRi, a market research company that tracks wine industry metrics¸ annual sales of 'red blends' exceeded Merlot sales for the first time this past October, moving into second place behind Cabernet Sauvignon. This raises two important questions. First, what exactly constitutes a "red blend" and second, who the hell still drinks Merlot?
I thought my Uncle Ralph was the only one still drinking Merlot, but that's not surprising since he still spikes his hair with Brylcreem and sleeps in a waterbed, a combination that has led to the occasional wet dream.
Hey I'm kidding, we all drink Merlot – we're just clueless because it's not always listed on the label. In addition to "Meritage" blends made from traditional Bordeaux varieties (including Merlot), many of the wines responsible for the surge in red blend popularity are actually made from Syrah, Zinfandel, and you guessed it, Merlot. IRi reported that in the 52-week period ended October 4th, red blend sales surged 14% while Merlot sales fell by 3%, a drop precipitated no doubt by my Uncle Ralph's recent incarceration.
IRi also reported that much of the red blend sales momentum is spurred by slightly sweet national brands like Gallo's Apothic, Trinchero's Ménage á Trois, The Wine Group's Cupcake, and 14 Hands from Ste. Michelle Wine Estates. Apparently wineries have discovered the magic formula that makes their wines more popular than a box of Krispy Kreme donuts in a Walmart lunchroom.
My tastes lean towards drier wines but in my line of work I've had occasion to taste most of these brands – which is why I'm not joking when I say, "This is a tough job but somebody has to do it".
But seriously, I do get it. I understand the typical American palate because I owned a fine wine shop in America for almost 20 years and although you may find this hard to believe, it was frequented by many Americans. Wines with pronounced acidity or harsh tannins don't appeal to the average American so many of these hot new brands contain 1% or more residual sugar to offset the perceived dryness of tannins or the searing bite of acidity. Residual sugar creates a soft texture and adds weight around the middle, but enough about American consumers.
When it comes to American wine sales, apparently the old adage is true; you catch more buys with sugar than with vinegar.
Blendfest On The Coast – The Other Red Blends.
In February I visited Paso Robles and attended a festival showcasing blended wines at an event appropriately called "Blendfest". Thirty wineries presented over 90 unique blends at the beachside Hearst Castle Winery on the dramatic Pacific coastline. Okay, so maybe this job isn't that tough.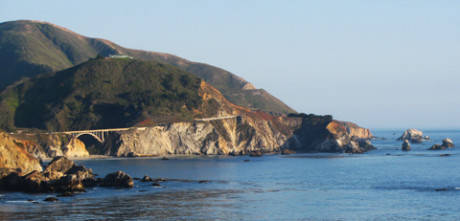 The big name red blends mentioned above probably spill more wine than these wineries make in a year so you won't find these bottles at your local liquor store. Your best bet is to contact the winery directly or visit the 200 or so wineries spread throughout the 614,000 acre Paso Robles AVA . You may even find something to do on the second day.
I encountered several noteworthy wines but today I'm writing about two wineries that caught my attention because I liked all of the blends they presented. Kukkula and Vines on the Marycrest (VOTM) produce very different wines even though they use many of the same grape varieties. I should probably make it clear that I don't mean to compare these small-production, hand-crafted, family-run, multi-hyphenated wines to the behemoth brands leading the red blend movement. I lumped them into the same article because I'm lazy.
Fans of big, rich wines will enjoy the impressive wines made by Kevin Jussila of the Kukkula winery. Jussila is big on his Finnish heritage and he informed me that kukkula is Finnish for "high place" which is exactly where I found myself after tasting through his formidable reds. He produces 1,000 to 2,000 cases of wine from a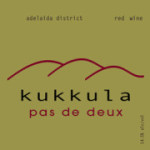 vineyard that, like my crazy, hippie brother-in-law, is organic but hasn't been certified. The 2013 Kukkula Pas de Deux is a full-bodied blend of 60%Grenache and 40% Syrah with a nutty, vanilla-tinged nose. This broad red offers cherry and blackberry fruit flavors that meld with a smooth mélange of spice, vanilla and subtle smoke. $45. 411 cases produced.
(3.5 / 5)
Jussila explained that Sisu is a Finnish term referring to the "intestinal fortitude" of the Finnish people as well as the name of his Rhone blend comprised of 55% Syrah, 25% Grenache and 20% Mourvèdre. In Paso Robles, Rhone grape varieties like these are about as common as a sauna full of naked Finns. And speaking of naked Finns, Kukkula's 2013 Sisu is as big and soft as Scarlett Johansson's lips. (Wait a second … I've just been informed that Johansson is a Dane. Hey, she may not be a Finn but she is a Great Dane.) What I'm talking about here is full-bodied, extremely rich and monumentally voluptuous, and so is the wine. Dark cherry and hints of toasty oak come wrapped in smooth, supple tannins. $45. 244 cases produced.
(4 / 5)
Kukkula's 2103 Noir is another red Rhone blend constructed from 86% Syrah with a 14% dollop of Counoise on top. Get your mind out of the gutter you pervert. Counoise is a grape variety. Noir is another smooth, full-bodied offering with roasted scents of woodsmoke and chocolate, courtesy of an aging regimen in a combination of new and once used French oak barrels. The rich dark cherry flavors are supported by an underlying core of firm minerality that's followed by a whisper of black pepper. $45. 127 cases produced.
(4 / 5)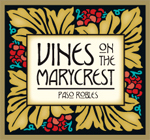 The wines from Vines on the Marycrest are as delicate and aromatic as Kukkula's wines are big and supple. While nosing the 2013 Heart of Glass (a blend of 52% Grenache, 28% Mourvèdre, and 20% Syrah) I picked up a faintly yeasty, vanilla cookie dough aroma and proprietor Jennifer Abascal informed me that fermentation was conducted with native yeasts. Brilliant floral aromas carry over into the medium-bodied palate and merge with a concentrated river of ripe red and blue fruit flavors that fan out in a delta of subtle sweet vanilla. $36. 130 cases produced.
(4 / 5)
VOTM wines are named after popular songs and the 2013 My Generation had me windmilling my Riedel like Pete Townshend at Leeds. 48%Zinfandel, 24% Syrah, 19% Mourvèdre, and 9% Petite Sirah were aged in 30% new French oak barrels, yet it was the lilting aromas of lilacs, violets and ripe red fruits that grabbed my attention. This is a complex, medium-bodied red with deep, concentrated flavors that refuse to f-f-fade away. Can you dig what we all s-s-say? $38. 185 cases produced.
(3.5 / 5)
The VOTM 2013 Satin Doll is a soulful blend of 44% Cabernet Sauvignon, 22% Merlot, 22% Syrah and 12% Mourvèdre that sings like Ella and swings like Duke. It also did time in 30% new French oak barrels but the oak influence is more apparent than in VOTM's other efforts as the modest floral scents play second fiddle to the dulcet notes of smoke and vanilla. This is a complex, multi-layered, medium-bodied blend with the same bold concentration and pretty floral notes as the rest of VOTM's enticing blends. $40. 115 cases produced.
(3.5 / 5)