Napa Earthquake Delivers Bruising Punch.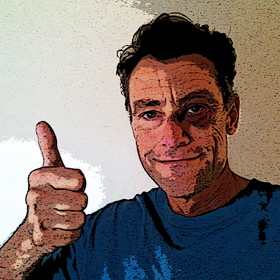 Lee Nordlund is sporting a colorful new bruise on his left eye courtesy of the 6.0 earthquake that rumbled through Napa early Sunday morning.
"In the dark of the wee hours our house suddenly pitched to and fro." said Lee. "I leapt from bed to get Bridget out; I went north, the bed post went south, and I ended up with a shiner. The bed post seems to be fine."
Lee is the driving force behind Punch Vineyards, a winery with two diametrically opposed goals; 1. Produce outstanding Napa Valley Cabernet Sauvignon. 2. Produce affordable Napa Valley Cabernet Sauvignon. He has succeeded at both.
Lee and his well-connected Napa friends made their reputations crafting highly-rated wines for some prestigious wineries (if you're a fan of big scores, check out the impressive reviews consulting winemaker Steve Lagier has received for his Lagier Meredith wines). Dismayed that they couldn't afford to drink the very wines they were paid to create, Lee and his secret band of industry cronies created Punch Vineyards.
In May I tasted through several barrels of wine with Lee at the barrel cellar located a couple of blocks from his Napa home. The various components that make up the 2012 Punch – Cabernet Sauvignon, Cabernet Franc, Petit Verdot, Malbec, and Merlot – were a joy to sample, and I was fortunate to be there when they perfected the final blend.
The 2012 was sourced entirely from vineyards on Spring Mountain, yet Punch chooses to use the more generic "California" appellation on its bottles. In any given year Punch may source grapes from a variety of vineyards and the California designation allows Punch the freedom to change it up while keeping the price down.
Punch bottles are marked with a "secret code" that indicates the true origin of each vintage. You must visit the Punch Vineyards website and locate the "secret decoder ring" to break the code.
I reached out to Lee to see how he and Punch Vineyards were fairing in the aftermath of the earthquake.
"The experience was harrowing," he reported. "We are scrambling, and we are thankful that there were no fatalities. Barrels are very heavy."
This sentiment was shared by Jean Hoefliger, winemaker for over a dozen prestigious wineries including Alpha Omega, Clark-Claudon, The Debate, and Maldonado Vineyard. "I think as a community we are fortunate that it happened during the night and not when workers are in the cellar because it would have been much harder and more dramatic."
"We ran out of the house even as the stairs were still moving and such a din as things were crashing from the walls." Lee recalled. "Once daylight came, we saw the watermelon on the kitchen counter had splattered on the floor and made quite a mess amid the broken plates, glasses, and cascading contents of the fridge."
"Yesterday [Sunday] was spent assisting neighbors haul bricks away from their collapsed fireplace, teaming up with friends to lift heavy antique wardrobes and hutches back into place for a local B&B, sweep up the broken chandeliers, etc. so the owners could lodge guests last night."
"Cleaning up or own home, which continues, but is not overwhelming – the bathtub is disconnected from the plumbing – and lastly waiting for our panic-stricken cat to return home, which she finally did at dusk last night. Helicopters and sirens rang all day and all last night and continue today."
It's too early for most winery owners to know how severely their business will be affected. Stephen and Sue Parry of Parry Cellars were still waiting for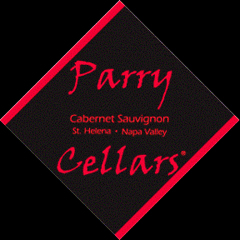 word on their entire inventory. "We had lots of rocking, rolling, swaying and some glass breaking – fortunately all empty bottles. We haven't heard yet from our main warehouse in American Canyon, very near the quake's epicenter. Every bit of Parry Cellars bottled wine, including library and 2009-2012 vintages, is stored there. We will let you know as soon as we know."
Nordlund reported that "Punch wine stock appears to be in good shape. The barrel cellar where we rent space was severely hit, as were many others in and around Napa. But perhaps Divine Providence has been at work. Just four weeks ago we pulled out our Punch Cabernet Sauvignon 2012 and bottled it. And just last week we transferred our Proof Chardonnay and Pinot Noir for bottling this week. First warehouse reports are that our wine in bottles is in good shape."
"So, as the work week begins this morning, all of us in Napa are exhausted. But there is much to do, and we are all striving to gather the crop, as harvest has just begun. Thank goodness our local utilities reconnected power quickly, and roads are in good shape. Without those, the grapes would be left in the field, the crush could not proceed in the wineries."
Many of my Napa friends and colleagues were overwhelmed by calls and emails and some resorted to sending out mass mailings. Fritz Hatton of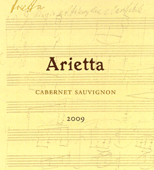 Arietta wrote, "Our hearts go out to those whose lives have been set back by damage to their homes and businesses. You should know however that … the Valley as a whole remains fully accessible and open for business. So we encourage you to come ahead and enjoy the Valley as we enter what is shaping up to be a fabulous 2014 harvest season."