Life Worth Living Starts With Wine Worth Drinking.
I've always been inspired by Eleanor Roosevelt, who once said, "You must do the things you think you cannot do." I took her advice to heart and I'm happy to report that I'm back at my laptop now that I've made bail.
Speaking of bail, last year I reviewed several wines from the Massanois trade tasting and I was able to attend again this year due to a glaring lapse in security. I only tasted the domestic wines this year because those are the wineries I wanted to pester into giving me a job. I've been ungainfully employed as a blogger since selling The Wine Seller last year but at least they let me keep the computer, the tax records, and the ulcer.
I stopped at a store recently and realized I was displaying my wines improperly while at The Wine Seller. I placed them by country and variety when I should have arranged them by viscosity. The thirty-proof wines go with the thirty-weight motor oil. What was I thinking all those years?
I didn't get offered a job at the tasting but I did get a decent buzz which is even better. At this event the wines were carefully offered in no particular order (not even the SAE viscosity grade) which is precisely how I'm presenting them here.
The grapes for Peirano Estate's 2012 Heritage Zinfandel come from an old head pruned vineyard in Lodi, planted by Giacomo Peirano in the early 1900s. Head pruning is an ancient, freestanding vineyard system as well as a rite performed by a mohel on the eighth day. This well-balanced Zin features spicy pepper aromas and flavors, medium-body, juicy berry and subtle nuances of vanilla. At about 15 bucks the Heritage Zin and its sibling The Immortal Zin represent terrific values. $15
Rating:
(3 / 5)
When creating Ampelos Cellars wines, owner Peter Work doesn't hesitate to ask his former enologist Don Schroeder for advice. Schroeder is now the winemaker at Sea Smoke, makers of some of California's highest rated Pinot Noirs, but he also happens to be Peter's son.
I reviewed Ampelos Cellars Grenache last year, but Peter didn't recognize me in my hat and sunglasses so I was able to sample his wines again this year. I recommend two Ampelos Pinot Noirs from the Santa Rita Hills appellation, a region that produces many of the Central Coast's best Pinot Noirs. The Ampelos Cellars, 2012 Pinot Noir, Santa Rita Hills is everything you've come to expect from the region except expensive. The spicy nose draws you in while the plump mouthfeel and earthy flavors of strawberry and cranberry cling to your palate like Saran Wrap in a room full of Pyrex. $29
Rating:
(3 / 5)
I often find that five to seven years is the optimum time to age California Pinot Noir although I don't know how I came to that conclusion since most of what I bring home lasts five to seven days. That's why I find it very nice of Ampelos to do the cellaring for us with the release of Ampelos Cellars, 2007 Pinot Noir "Rho" Santa Rita Hills. It's even nicer that they didn't jack up the price for the service because many in the wine trade subscribe to a unique business plan. If they can't sell a wine in 7 years they raise the price. The nose is surprisingly bright and concentrated with sweet strawberry and spice aromas. This is a light, delicately nuanced red with earthy strawberry circulating through sweet saddle leather notes that pair beautifully with the foot I usually have in my mouth. $40
Rating:
(3.5 / 5)
So many consumer-friendly, Rhone styled white blends from California are boringly sweet imitations of the popular Ménage a Blah. It's refreshing when you encounter a wine that delivers invigorating fruit flavor without the residual sugar.
I don't think I should call Vina Robles, 2013 White4, Paso Robles a Rhone styled wine but I can certainly call it refreshing and dry. In addition to the Rhone variety Viognier (61%) it's made with 33% Verdelho, and 3% each Vermentino and Sauvignon Blanc. The nose and palate display subtle citrus characteristics that bounce between orange and peach. The crisp acidity and zesty minerality create a lively tension – kind of like the feeling you get when your wife catches you looking at other women in the mall.  $16
Rating:
(2.5 / 5)
Vina Robles, 2012 Red4, Paso Robles is a medium to full-bodied blend of Syrah, Petite Sirah, Grenache, and Mourvèdre. The winery declares it spends 16 months in oak barrels from France, Europe and America, which sounds like they don't consider France to be a part of Europe. This wine is as dark, round and smooth as Vin Diesel's head, but at least it has something going on beneath the surface. I picked up lots of smoky, dark cocoa traits in the nose and palate. The lush texture supports plummy cherry and other black fruit flavors followed by oaken vanilla notes in the finish. $16
Rating:
(3 / 5)
Another desirable address for Pinot Noir is the Bien Nacido Vineyard in Santa Maria Valley. This neighborhood is home to such notable producers as Au Bon Climat, Qupé, Sine Qua Non, Landmark, Foxen, Ojai, Hitching Post, Gary Farrell, and many more. One of the "many more" is the La Fenêtre, 2010 Pinot Noir, Bien Nacido Vineyard. It displays rich aromas of dark cherries and berries offset by little smoky accents. It's light in body but very concentrated. Black cherry fruit is followed by a finish of smoked meat flavors that hang around longer than a meatloaf at a vegan picnic. $49
Rating:
(3 / 5)
Farther north, along the west side of Highway 29 in the Oak Knoll district of Napa Valley, lays the Darms Lane winery (which was once the Crichton Hall Vineyard). The wine that really caught my eye wasn't their $60 or $90 Cabernets but the affordable second label, Fortune 1621, 2012 Cabernet Sauvignon, Napa Valley.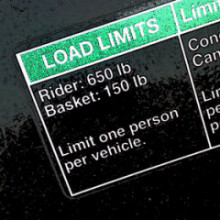 This is a great value in Napa Cab and is crafted by winemaker Brian Mox who has also made wine at Laird, Etude, and Lewis Cellars. This complex Cab reveals brooding scents of purple flowers and sweet spices, with deep-seated flavors of cassis, black cherry and dark cocoa surrounded by dusty tannins. It's as full-bodied as a one of those Walmart shoppers you see driving the electric shopping cart. $35
Rating:
(3.5 / 5)
There were many wines that I didn't review because my goal is to recommend wines you should buy and not waste your time with wines that suck. For example, I could have told you about the Oregon Pinot Blanc that was as unbalanced as a bipolar postal worker, or the Tempranillo that was smokier than the sidewalk outside a Tokyo subway station but why bother? I write about wines that should make you happy, which leads me back to my old inspiration Eleanor Roosevelt who once said, "Happiness is not a goal…it's a by-product of a life well lived." And by 'life well lived' she meant 'alcohol'.