Change Comes Slowly To Bordeaux
Chapter Sixteen, Part One.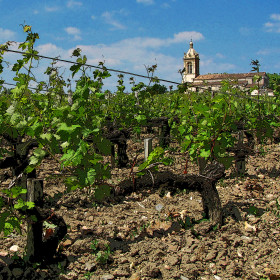 In the heart of Bordeaux wine country and just a short bicycle ride from the medieval village of St. Emilion sits the family run Chateau Cantenac. My wife Caroline and I dismount and are warmly greeted by the matriarch-owner of the estate, Nicole Roskam-Brunot and her son Johan. Strolling through vineyards first planted by his great grandfather, Johan remarks, "Change comes slowly to these vineyards. Twenty years is a very short time in St. Emilion."
 Johan and his brothers make wine much like their great grandfather did when he purchased his first Bordeaux property in 1936.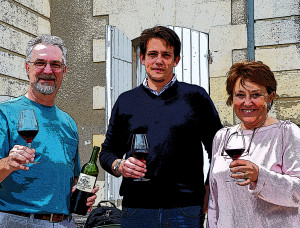 This stately 19th century chateau bears witness as sons become fathers, fathers become grandfathers, and grandfathers become great grandfathers. Johan's words resonate in my mind; change does come slowly to the vignerons of Bordeaux.
Sixty year-old Merlot vines, yields diminished by advancing age, are uprooted and the tired earth, drained of its nutrients, is left to revitalize itself. Five … six … seven years pass until the rejuvenated soil is replanted with Cabernet Sauvignon vines. Five more seasons come and go before they produce suitable fruit for wine production. Years will unite into decades before these vines produce their best fruit and their greatest wines. Change does come slowly to the vineyards of Bordeaux.
The earth spins its lazy ellipse around the sun, weather gathers into climate and seasons into vintages. In Bordeaux, vintages are the mileposts that mark the unhurried evolution of the wines created here. The wines mirror the earth upon which they're raised, the summer of their ripening and the customs of their architects. Pride and tradition run deep in the stewards of this ancient place. You feel it in their callused handshakes and taste it in their wines. Change does come slowly to the wines of Bordeaux.
This is not change as we gauge it in our Wi-Fi world. In Bordeaux change is measured in generations. Old-world winemaking evolves at the unhurried pace of an advancing glacier. What ends up in your glass is the terminal moraine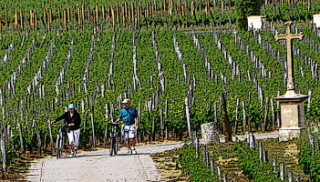 of many winemaking generations. Change will come slowly to our children, who will reap the benefits of changes sown in Bordeaux today.
Tonight I say a silent thank you to Nicole and Johan for reminding me of why I chose the wine trade for my life's work, and of how much I love what I do. They have rekindled the embers of my first oenological love, and change has come slowly to this lover of Bordeaux.