About The Snark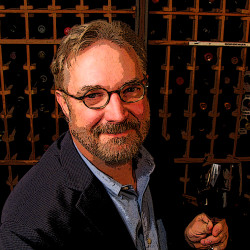 When it came time to write an "about me" page, I thought "no problem, I'm my favorite subject". But I soon realized you're going to think I'm pretty full of myself. You'd be wrong of course. I'm actually full of Cabernet.
For the past 20 years I owned and operated a highly acclaimed wine store in northern New Jersey. It has made the 201 Magazine list of "Best Wine Shops in Bergen County" three times and has been voted "Best of Bergen" twice by the readers of Bergen Health & Life magazine. I now own a bi-coastal wine brokerage/marketing business and consult for select wineries and wine retailers.
I've attained a Level 3 Advanced Certificate in Wine & Spirits with distinction from the Wine & Spirit Education Trust and I'm certified with high honors by the Sommelier Institute of New Jersey (high honors are awarded to sommeliers who refuse to spit). 
Journalists seek my input on everything from under-the-radar wineries to over-the-top cocktails. I have been published, featured or quoted in dozens of media outlets worldwide, including the following:
•        The New York Times
•        The New York Post
•        The Wall Street Journal
•        The Bergen Record
•        The London Daily Mirror
•        American Photographer
•        Paris Match (France)
•        The New Jersey Food, Wine & Spirits Guide
•        Bunte (Germany)
•        Gente (Italy)
•        1010 WINS AM Radio
•        France Magazine (UK & USA)
•        businessweek.com
•        Bloomberg News
•        201 Magazine
•        Bergen Health & Life
•        The Star Ledger
•        The Daily Herald (Chicago)
•        The Oregonian
•        The Sharon Pennsylvania Herald
•        Timothy Harper's The Good Beer Book
•        record-eagle.com (Traverse City Michigan)
•        The Ridgewood News (Weekly circulation 4,733 – but one of those is my mom)
I am writing a book with the working title Wine Snarks's Wise-Ass Guide to Wine Appreciation which I serialize here on WineSnark.com. I may post additional wise-ass articles and reviews that I find blog worthy (I realize that's setting the bar dreadfully low), but don't expect me to be blogging everyday because writing too fast cramps my drinking.
All content on this website is © Don Carter except for a few images poached from the public domain.