2006 Napa Valley Cabernet Sauvignon, 10 Years After (part 1)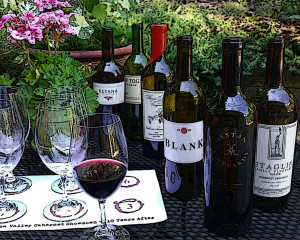 Napa Valley has proven time and again that when it comes to Cabernet Sauvignon (and its half-sibling Meritage), it is capable of producing some of the world's most jaw-dropping, heart-thumping, and awe-inspiring interpretations of this celebrated variety. Napa Valley Cabernet's most provincial quality, some might argue its finest quality, is its graceful power. Not its significant weight and texture- which can present itself like a sumo wrestler in a silk robe, nor its lumbering relationship with oak – which has been known to make termites weep with joy, not even its bold concentration, although it can offer palette-crushing substance. No, the reason we celebrate Napa Valley Cabernet is the same reason we embrace Olympic Rugby but not Olympic Badminton. It's the reason we love Star Wars, Stephen King, NASCAR, and ribeye with the bone in.
A recent Wine Advocate review referred to a Napa Cabernet as, "full-bodied, ripe,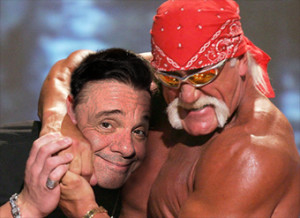 opulent, voluptuous, and feminine but authoritative in style." There you have it – Napa Valley Cabernet is the illegitimate love child of Hulk Hogan and Nathan Lane.
Napa Valley Cabernet Sauvignon has the requisite tannic structure to improve in the cellar, and while tannins pair well with certain foods, a quick glance at any wine magazine reveals that tannins pair even better with adjectives. A typical Napa Cab might possess ripe tannins, green tannins, firm tannins, soft tannins, course tannins, velvety tannins, sweet tannins, bitter tannins, supple tannins, rustic tannins, silky tannins, harsh tannins, smooth tannins, polished tannins, tarry tannins, fine-grained tannins, round tannins, and of course … tenacious tannins.
Once again we assembled the W.A.S.T.E.D.¹ research team to taste some ten-year-old Napa Valley Cabernet Sauvignon – and utilizing scientific sensory evaluation techniques – determine how well these adjectives are maturing. The 2006 vintage was sandwiched between two highly regarded years which, middle child Jan Brady will attest, is a sure fire way to get overlooked.
The 2006 wines "kind of got lost between the 2005 and 2007 vintages, both 95 points, and both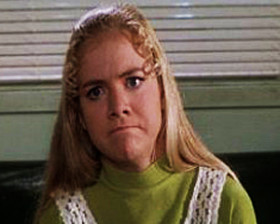 of them so flashy right out of the gate"² wrote Steve Heimoff, the West Coast Editor of Wine Enthusiast when the 2006 wines were released. If 2006 could talk it would probably look at '05 and '07, stomp its feet and cry, "Marcia, Marcia, Marcia!"
In the Wine Advocate, Robert Parker Jr. reported, "The [2006] Napa Cabernet Sauvignons have turned out generally well. They reveal more noticeable, rustic tannins than the same wines in 2007 … Those that possess fully mature tannins [a new adjective!] are very successful, but tend to have massive structures and broodingly backward personalities. Those with green, rustic tannins will probably be problematic their entire lives, although they will certainly live a long time."³
Of the six wines sampled we encountered three with exceptional quality, showing superb depth and complexity, and three that were surprising disappointments. The Wine Spectator made the observation that most clearly echoed our findings. "For some Napa Valley winemakers, 2006 is one of the top vintages of the decade. But only if the winemakers were on their toes and used all their talents, because the season offered one challenge after another."4
We chose six of Napa Valley's most prestigious and highly allocated wines – which is to say, wines that cost more than your local congressman. We tasted the wines single blind so we knew which wines were represented but didn't know which wine was in each glass. The judges simply picked the wines in order of preference, first through last place. It's a lot like golf because the low score wins and you get hammered while playing.
Check out the next post to read the results of the 2006 ten-year retrospective tasting. It features Blank Vineyards from Grace Family, Hestan Vineyards, Philip Togni, Revana Family Vineyard, Sherwin Family Vineyards, and Staglin Family Vineyard. Our top three wines were so close in quality that our tasting could have ended in a three-way tie. But hey, WineSnark isn't some namby-pamby youth sports program where nobody wins; we believe somebody always rises to the top in a three-way.
¹ WineSnark Academy for Sensory Testing, Evaluation and Debauchery
² http://www.steveheimoff.com/index.php/2010/10/26/rethinking-the-2006-napa-valley-cabernets/
³ https://www.erobertparker.com/members/winedata/articles/article499.asp
4 http://www.winespectator.com/webfeature/show/id/2006-Vintage-Report-Card-Part-1_3316#Napa