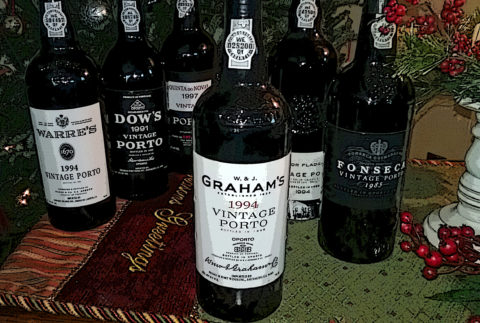 Movies have the Oscars, theatre has the Tonys, television has the Emmys, and it has just been announced (insert fanfare) … that WineSnark now has something in common with the winners of these prestigious awards. That's right, I am also a pathetic, insecure narcissist desperately seeking validation! It has come in the form of an 
Honorable Mention
in the
Magazine Feature Article
category of the
86th Annual Writer's Digest Writing Competition
. This venerable competition received over 5,100 entries spread over several genres. WineSnark's winning entry can be found below.
Christmas with Graham's Port – Oh, and the Family's Coming Too
The holidays are all about sharing. I get together with my family on Christmas and we share fine wines, great food, and several strains of influenza. Even though I'm blessed with a terrific family, surviving the holidays can be challenging. To get through Christmas I have to muster up every ounce of courage and several ounces of bourbon.
Read More

Look, I know the drill. I've been there myself. You're in a wine store reading those little signs in front of each wine when you start to feel out of place, kind of like one of those Duck Dynasty guys who mistakenly wandered into a gay pride parade.
Shelf talkers, as they're known in the trade, tout the virtues of the wine at hand and usually contain a wine review from a magazine or newspaper. As you read something like, "this wine displays aromas of galangal root caressed by nuances of Louisiana road tar," you find yourself thinking, "I never smell and taste these things in my wine and what the heck is galangal root anyway?"
So I'd like to start by correcting a common misconception caused by these shelf talker wine reviews. No one slipped cat pee into your Sauvignon Blanc or horse manure into your Burgundy. They smell that way on purpose.
Really.
Read More