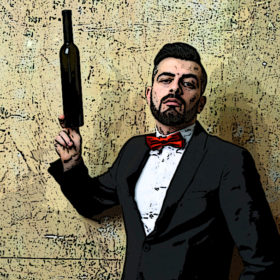 Lately I've come across several articles about the uncomfortable task of rejecting a flawed bottle of wine when it arrives at your table. I thought I'd join the conversation since I've been married for over 30 years and that qualifies me as an expert in rejection. It's actually been a great 30 years and my wife openly admits it's been the best ten years of her life. If she could turn back time she wouldn't ask me to change a thing – except maybe the white suit I wore for ten years following Saturday Night Fever.
Years ago a new restaurant opened in our neighborhood and given the high praise it received from the gourmand filling my gas tank I decided to put on my white suit and take my wife there for her birthday. It's these kinds of decisions that make me the unequivocal rejection expert I am today.
Read More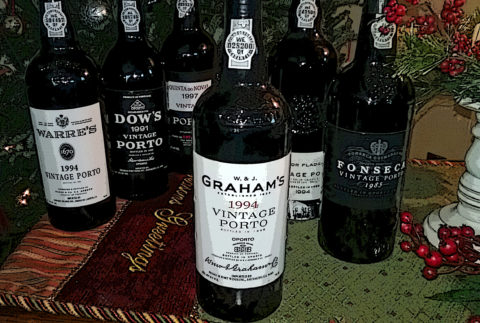 The holidays are all about sharing. I get together with my family on Christmas and we share fine wines, great food, and several strains of influenza. Even though I'm blessed with a terrific family, surviving the holidays can be challenging. To get through Christmas I have to muster up every ounce of courage and several ounces of bourbon.
Our Thanksgiving celebration was weeks ago and the wounds have healed nicely – although the turkey may disagree. The rest of us are speaking again and the ER doctor did a great job on my brother-in-law's stitches.
This Christmas I invited some distant relatives. Not "second cousin twice removed" distant. By "distant" I mean they don't like me very much. I promised my wife I wouldn't be baited into any confrontations and when the most combative relative of all arrives I will greet her with a cheery "Merry Christmas Mom."
In a moment of inspired masochism I invited my cousin Eddie and his new wife Yolanda. I'm not saying the marriage is off to a bad start but their wedding song was "The Thrill is Gone." Yolanda used to drive Eddie to drink, but that stopped when he got his driver's license back.
Read More
Chapter Thirteen, Part One.
"Oak in wine should be like a ghost in a chateau; you sense its presence, but you don't actually recognize it." Pierre Seillan
Before his untimely death in 2002, I had lunch with Bruce Guimaraens, the fifth generation winemaker for the esteemed port houses Fonseca and Taylor-Fladgate. Guimaraens was the great, great grandson of Manoel Guimaraens, who founded Fonseca-Guimaraens in 1822. I probably think being a great, great grandson is a big deal because I was never a great, great grandson; I was just an average great grandson.
Read More