Chapter Three. Part Eleven.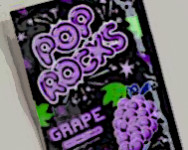 Do you remember Pop Rocks – the 1970's candy made of carbonated sugar granules tinted with some sort of unearthly dye and coated in polyethylene? When eaten, the outer plastic sealant dissolved and a radioactive uranium isotope was released, creating a tiny nuclear reaction in your mouth. But it was a happy nuclear reaction, filled with cheerful little explosions of flavor – just like grandma used to make.
Okay, so maybe it wasn't polyethylene or a nuclear reaction, but that's what it felt like. You may find this hard to believe but I try to be completely honest in my writing. I also try to be 175 pounds and that's not working out so well either.
Read More
Chapter Two, Part Seven.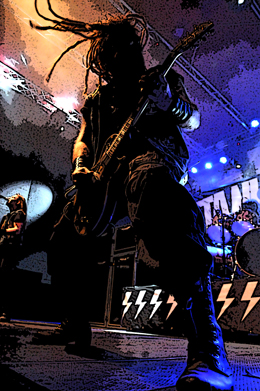 As a regular reader of WineSnark, you've learned the various ways your body perceives flavor so now you can relax, have a bite to eat and enjoy a glass of wine. Once you do however, you might as well throw all you've learned into the recycle bin because when you introduce new chemical compounds to your body the equation changes. By the way, my wife just loves it when she cooks all day and I tell her she's made a delicious "chemical compound".
Food is just one of the many things that can affect your sensory perceptions, most of which you can control about as well as a bad comb-over on a windy day.
Read More
Chapter Two, Part Six.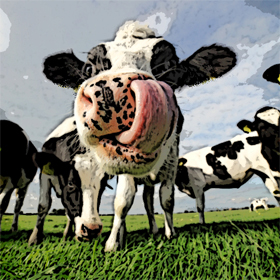 Have you ever wondered how your palate is capable of identifying so many different flavors in food and wine since your taste buds are limited to just five basic stimulants? If your taste buds are only capable of discerning sweet, sour, salt, bitter and umami, why are wine reviews so wordy and wine magazines so thick? (Yeah I know, it takes a lot of ads to earn 90 points).
Your taste buds may be limited, but deciphering flavor employs much more than your sense of taste. It's the synergistic work of olfaction and gustation that unite to interpret flavor. This phenomenon is commonly called gusfaction. I'm sorry but I can't help myself, I like to combine big words because I don't get paid by the word – I get paid by the punctuation mark (which is why I end every paragraph with parenthesis).
Read More
Chapter Two, Part Four.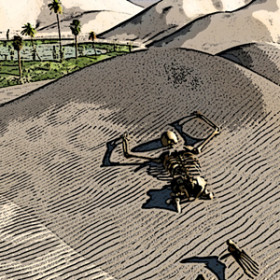 Imagine you're sitting at a desert resort when you spot a man dragging his haggard body across the sand. The tattered remains of his clothes cling to his emaciated body. His face is covered by a week-old beard. He looks up at you pleadingly.
"Good Lord man!" you cry. "You must be thirsty. Here, have some wine!"
In a raspy voice he croaks, "How many points did it score?"
Now I don't want to get off on a rant about the wine rating system, but have you ever noticed that a wine that tastes great to The Wine Spectator or The Wine Advocate doesn't always taste so great to you?
Read More