How the sweet red wine trend sent me off my rocker.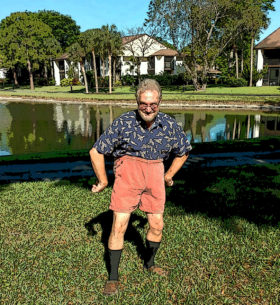 It's the fall wine-tasting season and after sampling a thousand wines over the past month I'm left with the uneasy feeling that I may be suffering from old-timer's disease. The symptoms include difficulty understanding why red wines are getting sweeter, confusion about labels that look like gothic murder scenes, and appalling marksmanship around the spit bucket. I think there might also be something about forgetfulness.
You may be thinking, "Aw fiddlesticks! Tasting wine doesn't make you feel old."
Just as sure as eggs is eggs there's a chasm forming in the bedrock of wines priced under $20 that make us prellennials scratch our balding heads and wonder what in tarnation is going on. I feel old because by golly, I can remember back in the day when wines were dry!
Read More