Chapter Sixteen. Part Six.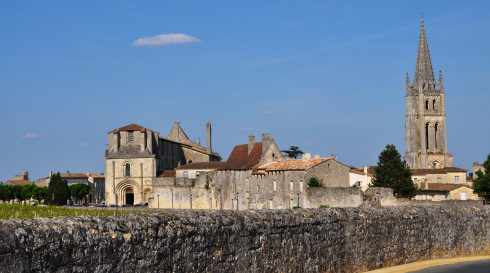 The wines of Bordeaux were my first oenological love, a passion I've shared with my wife Caroline for over thirty years. To rekindle our premier amour we visited Bordeaux and like the forgotten vignerons, monks and armies before us, we hiked an ancient Roman Road through historic vineyards to get to the higher place known as St.-Emilion.
The Roman Road, built to service a triumphant empire 2000 years ago, is now protected from development and allows travelers to walk through Bordeaux vineyards first planted in the 2nd century. As it passes through the vineyards of Chateau Franc-Mayne it is little more than a path strewn with broken cobblestones, sloping gently upward as if propelling you to a higher purpose. This seems somehow fitting as the road leads to the medieval village named for the Friar Emilion, a reclusive 8th century monk who achieved sainthood
Read More
Chapter Sixteen, Part One.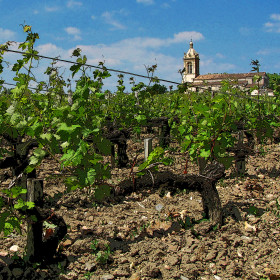 In the heart of Bordeaux wine country and just a short bicycle ride from the medieval village of St. Emilion sits the family run Chateau Cantenac. My wife Caroline and I dismount and are warmly greeted by the matriarch-owner of the estate, Nicole Roskam-Brunot and her son Johan. Strolling through vineyards first planted by his great grandfather, Johan remarks, "Change comes slowly to these vineyards. Twenty years is a very short time in St. Emilion."
Read More