"The stockings were hung by the chimney with care, in hopes that St. Nicholas soon would be there …"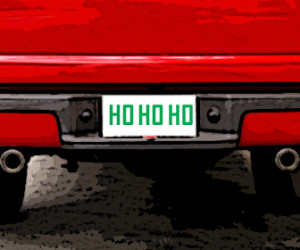 It took an entire year for me to get in touch with my inner Scrooge, so when the holidays approached I just wasn't buying into the whole jolly ol' St. Nick routine. But yesterday something magical happened and I suddenly found that holly-jolly bounce back in my step. Most of that jolly bounce came from the Syrah but what also had me caroling, caroling, caroling was a weird (but true) encounter with the Christmas spirit – and I'm not talking about the eggnog.
I haven't been feeling the Christmas spirit because I've had "a little" bad luck this year, which is kind of like saying California needs "a little" rain. I don't want to imply that I'm suddenly accident prone, but when flying to California, my wife Caroline insists on separate planes.
Read More