What Does It take To Become A Wine Blogger?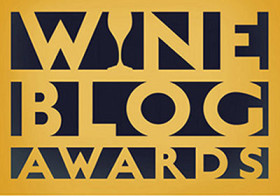 When I heard WineSnark.com was a finalist for the Wine Blog Awards "Best Overall Wine Blog" I immediately thought of the classic Steve Winwood song, "Gimme Somm Lovin'". Who knew Winwood and I had so much in common? Sure, he's as creative, talented and handsome as I'm not, but if he's going around yelling, "You gotta gimme, gimme somm lovin'" he must be an insecure sommelier desperate for approval just like me. We're practically twins!
(Note: It's not like me to date myself with something like a Steve Winwood reference; I usually only date myself when my wife is out of town.)
Writing has always been a part of my life. Ever since I was ten years old I've known exactly what I wanted to be when I grew up; an astronaut. I've been blogging for 2 ½ years and this is my third round as a WBA finalist so I need you to gimme somm lovin' and vote at "Wine Blog Awards". I've never won and I've got to get past this "always the bridesmaid, never the bride" jinx because the frilly dresses are piling up in my closet.
Read More
Chapter Nine, Part Four.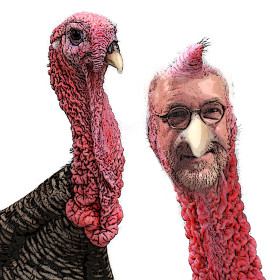 On Thanksgiving my family comes together, shares some wine, enjoys a harvest feast, and watches football, football, and more football. It's an afternoon filled with aggressive, smash-mouth offence and bold defensive maneuvers. Then we turn on the TV and watch the game.
Cooking a Thanksgiving meal for 20 people can be a lot of work and very stressful for everyone involved, by which I mean my wife. Of course I help out in a big way as I'm in charge of the wine and stay far from the kitchen. That probably doesn't sound like much help to you, but then you haven't been at my house when the wine locusts arrive. The eighth plague was nothing compared to what happens when my people are thirsty.
My wine selection process is simple. I sit on the front porch and sample wine before the guests arrive. Last year the first wine I tasted was so good that I drank the whole bottle. I wasn't alone mind you, there were lots of people driving by.
Don't get the wrong idea. I have a lovely family. In fact I love my wife's brother like a brother-in-law. We gather around the table and I take a heart-warming look at the family, my Uncle Ralph, the turkey, and then my wife brings in the bird. No casual attire at this table. No sir, even the greens are collard.
Read More

Look, I know the drill. I've been there myself. You're in a wine store reading those little signs in front of each wine when you start to feel out of place, kind of like one of those Duck Dynasty guys who mistakenly wandered into a gay pride parade.
Shelf talkers, as they're known in the trade, tout the virtues of the wine at hand and usually contain a wine review from a magazine or newspaper. As you read something like, "this wine displays aromas of galangal root caressed by nuances of Louisiana road tar," you find yourself thinking, "I never smell and taste these things in my wine and what the heck is galangal root anyway?"
So I'd like to start by correcting a common misconception caused by these shelf talker wine reviews. No one slipped cat pee into your Sauvignon Blanc or horse manure into your Burgundy. They smell that way on purpose.
Really.
Read More
"Writing is a lonely job, unless you're a drinker, in which case you always have a friend within reach." Emilio Estevez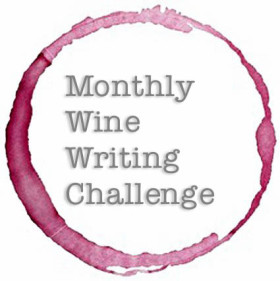 If you're a wine aficionado, at one time or another you've probably said, "We can't open the good wine when they come over." Sure you love your friends but you rationalize your decision with sentiments like "they couldn't possibly appreciate the wine we drink".
Obviously these wine locusts are three rungs beneath you on the evolutionary ladder and the only thing they have in common with you is opposable thumbs – which they'll use to drink all your expensive wine.
Read More