Chapter Four. Part Three.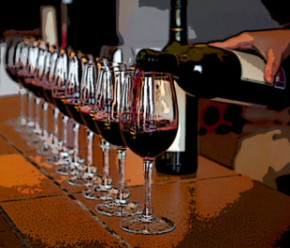 It's wine tasting season in New York once again. A season-ending injury kept me out of the fall tasting line-up and at the first spring event I started slurring my speech, dropped several wine glasses and fell down twice. I became disoriented, dizzy and incoherent so I did the only sensible thing.
I drove myself straight home.
Years ago, when I first started attending wine tastings, I developed an olfactory/gustatory associative process to try to pinpoint the flavors and aromas that seemed so familiar yet so elusive. The first time I recognized the taste of vanilla in a red wine is a good illustration of how this free flowing stream of consciousness unfolds. 
Read More