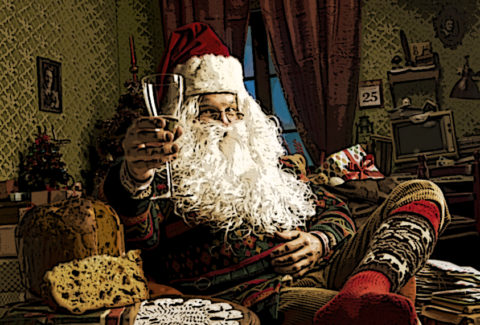 'Twas the night before Christmas and all through the winery,
my tasting room staff wore their holiday finery.
The sales were outstanding. 'Twas like nothing before.
All the wines (even Merlot) seemed to fly out the door.
My winemaker fretted as the deadline drew near.
Wine Spectator 100, would this be the year?
To be on that list would be so prestigious.
But another year missed would be so egregious.
Then out in the vineyard there arose such a clatter.
I feared it was mildew, Pierce's or shatter.
There, atop a small sleigh that defied quantum physics,
sat a round, bearded man and eight tiny critics.
They were chuggin' down Harlan, the music was crankin'.
I knew in a moment it had to be Shanken.
Read More