Chapter Sixteen, Part Four.
"Every time I thought I'd got it made, it seemed the taste was not so sweet." David Bowie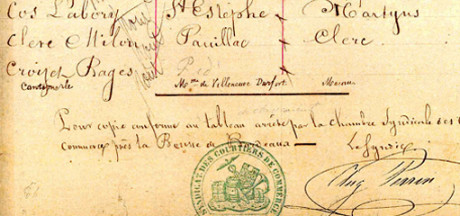 The authors of the Official Bordeaux Wine Classification made an unusual entry on the original handwritten document drawn up in 1855. Cantemerle (now known as Chateau Cantemerle) appears to have been written on the bottom of the historic list in a different hand than the other entries. It is squeezed into a narrow space below the Fifth Growth ranked Croizet-Bages (formerly the bottommost entry) and looks like an afterthought on the part of the authors. Cantemerle was also left off the map of estates that was displayed at the 1855 exposition, although it has appeared on every subsequent map since 1856.
Read More