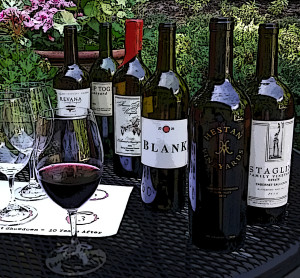 So you think 2016 has been a bizarre year? In 2006 the Vice President shot his friend in the face with a shotgun and Sacha Baron Cohen won a Golden Globe Best Actor award for his portrayal of Borat. But hey, the news wasn't all bad in 2006. I was ten years younger, my friends had never heard of obstructive sleep apnea, and the world was still blissfully unaware of Justin Bieber.
In California the wine trade was schizophrenically trying to evaluate the 2006 Napa Valley Cabernet Sauvignons. Wine historian Jancis Robinson called 2006, "Far from a banner year"¹ while Bo Barrett, winemaker for Chateau Montelena, told the Napa Valley Vintners, "It should be a bitchin' vintage!"²
Suspecting the facts would fall somewhere in the middle, WineSnark canvassed some politicians to find out the truth.
Ha ha ha ha!
Read More