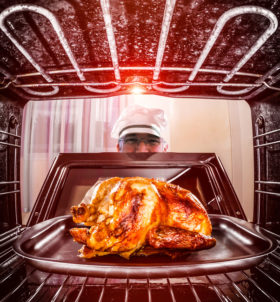 Thanksgiving is that special time of year when wine and food writers give thanks for the overabundance of tired old clichés they get to recycle. I firmly believe that writers shouldn't rehash old boring clichés. My job as a writer is to create new boring clichés.
The family will be gathering at my house this Thanksgiving which means an assortment of drunkards, criminals and racists will soon gorge themselves on my hard-earned bounty. No wait, that's not my family, that's congress.
I want to stress in no uncertain terms that my family are not drunkards, criminals and racists; they're just drunkards.
Read More
Chapter Fifteen, Part Two.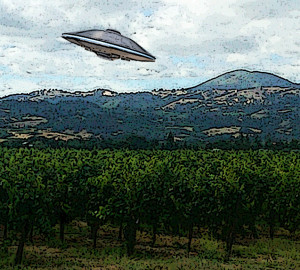 Laws regulating wine end when your blood alcohol level drops below 0.08%, but they start in the vineyard, even before grapes turn into alcohol. Inspired by European appellation wine laws, American wine grape-growing regions fall within demarcated geographic boundaries established by the Alcohol and Tobacco Tax and Trade Bureau (TTB). Before the creation of American Viticultural Area's (AVA) wine regions were simply designated by county or state. Surprisingly the first AVA, established in 1980, was not in Napa Valley. It was in the Mecca of fine wine production, Augusta, Missouri.
Read More

Look, I know the drill. I've been there myself. You're in a wine store reading those little signs in front of each wine when you start to feel out of place, kind of like one of those Duck Dynasty guys who mistakenly wandered into a gay pride parade.
Shelf talkers, as they're known in the trade, tout the virtues of the wine at hand and usually contain a wine review from a magazine or newspaper. As you read something like, "this wine displays aromas of galangal root caressed by nuances of Louisiana road tar," you find yourself thinking, "I never smell and taste these things in my wine and what the heck is galangal root anyway?"
So I'd like to start by correcting a common misconception caused by these shelf talker wine reviews. No one slipped cat pee into your Sauvignon Blanc or horse manure into your Burgundy. They smell that way on purpose.
Really.
Read More