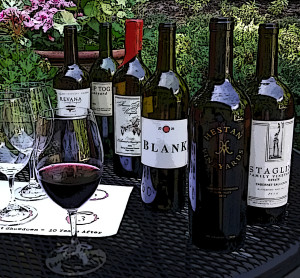 So you think 2016 has been a bizarre year? In 2006 the Vice President shot his friend in the face with a shotgun and Sacha Baron Cohen won a Golden Globe Best Actor award for his portrayal of Borat. But hey, the news wasn't all bad in 2006. I was ten years younger, my friends had never heard of obstructive sleep apnea, and the world was still blissfully unaware of Justin Bieber.
In California the wine trade was schizophrenically trying to evaluate the 2006 Napa Valley Cabernet Sauvignons. Wine historian Jancis Robinson called 2006, "Far from a banner year"¹ while Bo Barrett, winemaker for Chateau Montelena, told the Napa Valley Vintners, "It should be a bitchin' vintage!"²
Suspecting the facts would fall somewhere in the middle, WineSnark canvassed some politicians to find out the truth.
Ha ha ha ha!
Read More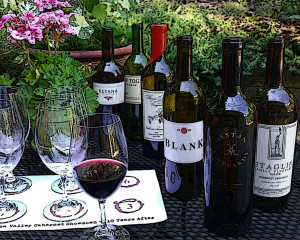 Napa Valley has proven time and again that when it comes to Cabernet Sauvignon (and its half-sibling Meritage), it is capable of producing some of the world's most jaw-dropping, heart-thumping, and awe-inspiring interpretations of this celebrated variety. Napa Valley Cabernet's most provincial quality, some might argue its finest quality, is its graceful power. Not its significant weight and texture- which can present itself like a sumo wrestler in a silk robe, nor its lumbering relationship with oak – which has been known to make termites weep with joy, not even its bold concentration, although it can offer palette-crushing substance. No, the reason we celebrate Napa Valley Cabernet is the same reason we embrace Olympic Rugby but not Olympic Badminton. It's the reason we love Star Wars, Stephen King, NASCAR, and ribeye with the bone in.
Read More