Chapter Thirteen, Part Two.
"Oak is here and it will be with us for at least the remainder of the current generation—a generation that has been carefully taught that if a little oak is a good thing, a lumber factory is wonderful." Dan Berger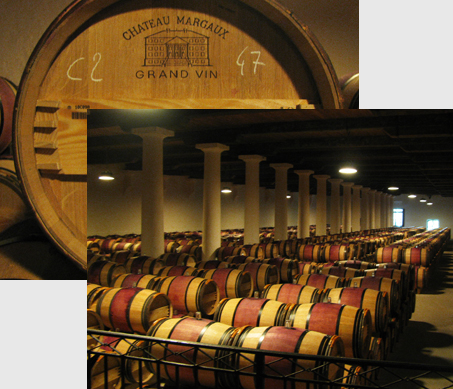 Wood barrels have been used by the wine trade for over two thousand years, but just over a century ago astute winemakers recognized the transformative effect that oak has on wine and they began to look at barrels as more than storage vessels. Over time, patient old-world vignerons learned that the species of oak, outdoor seasoning, the degree of toasting over fire and the time spent in barrel all bear heavily on how oak "flavors" wine. They learned that one type of oak may add spicy allspice and cinnamon nuances while another may add a smoky bacon flavor. I don't know about you but I'd eat my left foot if it had a smoky bacon flavor.
Read More
Sue McNerney was hoping to turn her passion for wine into a profitable business when the Napa earthquake struck on the morning of August 24th. "I was standing in the kitchen when I saw the pictures on my I-pad and I walked over to the door and I said 'Oh my God. It's gone. It's gone!' "
In 1999 Sue and her husband Bob bought property in the Coombsville region of Napa Valley with the dream of producing estate grown Cabernet Sauvignon. They converted a one-acre horse pasture on their property into a vineyard and named it Belles Filles in honor of their three daughters.
Read More
Chapter Three, Part Five.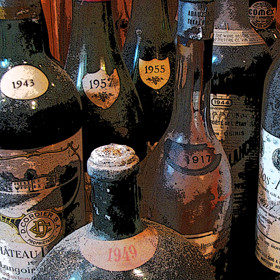 When analyzing wine a vigilant visual inspection will give you some clues as to the condition, age and style of the wine. Visual indicators may also offer you the first tip-off that the wine is flawed. For example, bad wine is often cloudy, off-color, or has a cute animal on the label.
Begin your visual examination by checking the wine for clarity. Wine can become cloudy if bacterium gets inside the bottle, but before you turn that murky bottle into a grab bag gift at the office Christmas party you should know there is another cause for cloudiness that is not considered a flaw.
Read More
Chapter Twelve, Part Seven.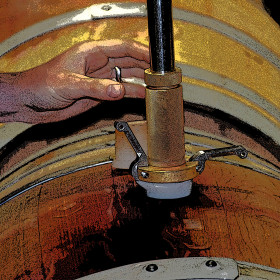 Once wine has fermented in a barrel, or been transferred into a barrel for aging from a fermentation vessel made of stainless steel, cement, or your bathtub, sediment will gradually form and settle to the bottom. If this thick, burgundy-hued sludge isn't separated from the wine it could end up in your wine glass. Then it would only be a matter of time until Riedel introduced a line of spoons to go with their stemware.
To get rid of sediment and other unwanted byproducts, most wine is racked, fined and filtered before bottling.
Read More
Sometimes fermentations get stuck. The winemaker has all of the ingredients in place, the yeast organisms are happily gorging themselves on grape sugars and (cue the heavenly trumpets) wine is being born.
Then it stops.
Finicky yeast organisms can become dormant for any number of reasons. The temperature may get too high or the grapes might be too ripe. Whatever the reason, the results are the same and the winemaker starts pounding down Rolaids faster than Kathy Lee Gifford pounds down Chardonnay.
Well maybe not that fast.
Read More