Reuters April 1, 2016
KUFSTIEN, AUSTRIA The Riedel Glass Company today revealed a new product line that may do for the coffee drinker what Riedel stemware did for fine wine aficionados worldwide. Over fifty years ago Riedel developed revolutionary stemware designed for specific wine varietals. TIME MAGAZINE wrote, "this Austrian clan of master glassmakers has done more to enhance the oenophile's pleasure than almost any winemaking dynasty".
The 11th generation scion of the Riedel empire, Maximilian J. Riedel, proclaimed, "if my father could convince the Baby Boomer generation to buy a different glass for every type of wine, how hard will it be for me to convince the Millennial Generation, a generation that shells out 9 bucks at Starbucks without batting an eye, to buy a different cup for every type of coffee?"
Read More
Chapter Sixteen, Part Four.
"Every time I thought I'd got it made, it seemed the taste was not so sweet." David Bowie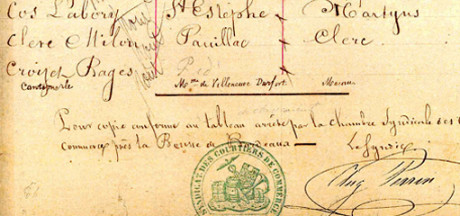 The authors of the Official Bordeaux Wine Classification made an unusual entry on the original handwritten document drawn up in 1855. Cantemerle (now known as Chateau Cantemerle) appears to have been written on the bottom of the historic list in a different hand than the other entries. It is squeezed into a narrow space below the Fifth Growth ranked Croizet-Bages (formerly the bottommost entry) and looks like an afterthought on the part of the authors. Cantemerle was also left off the map of estates that was displayed at the 1855 exposition, although it has appeared on every subsequent map since 1856.
Read More
Chapter Sixteen, Part Two.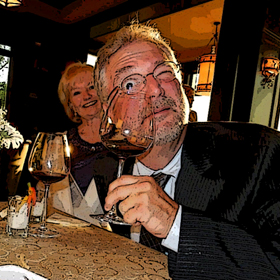 France has hundreds of wine appellations that are broken down into three quality levels; Appellation d'Origine Contrôlée (AC or AOC), Vin de Pays (VdP), and Vin de Table (VdT). These designations are controlled by the Minister of Agriculture, under the auspices of the Institut National de l'Origine et de la Qualité. Rather than adopt the logical acronym INOQ, the organization retained an earlier acronym INAO (for Institut National des Appellations d'Origine) so they wouldn't have to replace the stationary.
Read More
Chapter Fifteen, Part Two.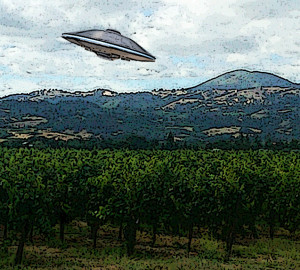 Laws regulating wine end when your blood alcohol level drops below 0.08%, but they start in the vineyard, even before grapes turn into alcohol. Inspired by European appellation wine laws, American wine grape-growing regions fall within demarcated geographic boundaries established by the Alcohol and Tobacco Tax and Trade Bureau (TTB). Before the creation of American Viticultural Area's (AVA) wine regions were simply designated by county or state. Surprisingly the first AVA, established in 1980, was not in Napa Valley. It was in the Mecca of fine wine production, Augusta, Missouri.
Read More