Chapter Sixteen. Part Twelve.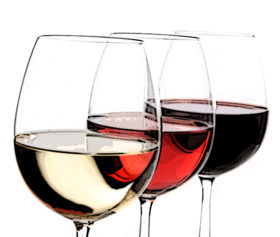 If you follow the Loire River about a hundred miles eastward from Saint-Nazaire on France's Atlantic coastline, you will come to the picturesque vineyards of Anjou and Saumur. Both red and white wines are produced here but the largest production in Anjou is a dry rosé that goes by the name of Rosé d'Anjou.
This uncomplicated wine, produced from the Grolleau grape,  is hardly revered around the world but it has a special place in my heart because it was briefly popular when I was a young man courting my wife. For you Millennials in the audience, "courting" is an English term for "hooking-up". Courting was a refined ritual, a classy pursuit that entailed actually "driving" to her house and "picking her up" in my "car". Then we'd dance and drink Rosé d'Anjou like a couple of sophisticated continentals until we puked.
Today Rosé d'Anjou has fallen out of fashion as young American consumers have decided it's much classier to puke Provence rosé.
Read More