When natural disaster strikes we find ourselves ogling the harsh images on TV. Whether it's the collapsed façade of a stately building in downtown Napa or the half-submerged skeleton of a landmark rollercoaster at the Jersey shore, these images become the icons of our tenuous hold on life. They remind us of what is truly important – the people we share our lives with.
A week has passed since the earthquake rumbled through Napa and as the dust settles we're getting a better picture of its effect on the people and wineries of the valley.
I took a quick poll of some winemaker friends and discovered that many fared better than originally thought.  Aaron Pott, Food & Wine Magazine's "2012 Winemaker of the Year" voiced a popular sentiment heard around the valley when he stated, "We are shaken, not stirred".
Pott – whose current winemaking duties include Pott Wine, Bello Family, Blackbird, Fisher, Jericho Canyon, Perliss, V22, Quixote, Seven Stones and St. Helena Estate – went on to report, "All Pott's and Pott Wine is well! Our hearts go out to many that didn't share our luck." He then added, "We are busy preparing for harvest."
This was the first earthquake for New Jersey native Bob Van Dyk of Van Dyk Family Wines. 
Read More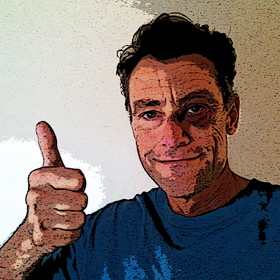 Lee Nordlund is sporting a colorful new bruise on his left eye courtesy of the 6.0 earthquake that rumbled through Napa early Sunday morning.
"In the dark of the wee hours our house suddenly pitched to and fro." said Lee. "I leapt from bed to get Bridget out; I went north, the bed post went south, and I ended up with a shiner. The bed post seems to be fine."
Lee is the driving force behind Punch Vineyards, a winery with two diametrically opposed goals; 1. Produce outstanding Napa Valley Cabernet Sauvignon. 2. Produce affordable Napa Valley Cabernet Sauvignon. He has succeeded at both.
Read More