Chapter Sixteen. Part Twelve.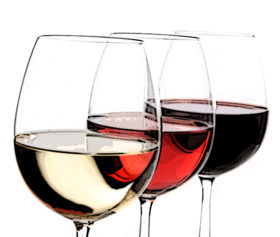 If you follow the Loire River about a hundred miles eastward from Saint-Nazaire on France's Atlantic coastline, you will come to the picturesque vineyards of Anjou and Saumur. Both red and white wines are produced here but the largest production in Anjou is a dry rosé that goes by the name of Rosé d'Anjou.
This uncomplicated wine, produced from the Grolleau grape,  is hardly revered around the world but it has a special place in my heart because it was briefly popular when I was a young man courting my wife. For you Millennials in the audience, "courting" is an English term for "hooking-up". Courting was a refined ritual, a classy pursuit that entailed actually "driving" to her house and "picking her up" in my "car". Then we'd dance and drink Rosé d'Anjou like a couple of sophisticated continentals until we puked.
Today Rosé d'Anjou has fallen out of fashion as young American consumers have decided it's much classier to regurgitate Provence rosé.
Read More
Chapter Sixteen. Part Five.
California winemakers like to imitate the French. No, they're not on strike. In an attempt to mimic the classic wines of Bordeaux, they often blend Cabernet Sauvignon, Merlot, Cabernet Franc, Petit Verdot and Malbec (the main varieties found in red Bordeaux wine), then they take a 3-hour lunch and go on strike.
Hey, I'm kidding. It's what I do. I poke fun at my friends which probably explains why my Facebook page only has unfriend and unlike buttons. Seriously, many of these Bordeaux imitations are very elegant, feminine wines – in an unshaven sort of way.
Read More
Chapter Eleven. Part Four.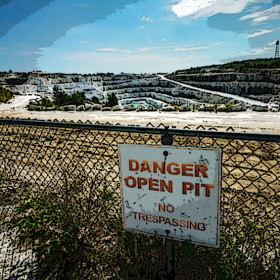 Mineral is one of the terms often used when describing old-world wines. Whether it is perceived as graphite or clay in young red wines from the Medoc or as chalky limestone in Loire Valley whites, minerality often finds its way into wine. I'd like to tell you the romantic tale of how I discovered this important facet of terroir when I was travelling through the vineyards of France, but then I'd be lying.
I learned about minerality as a trespassing juvenile delinquent in the cornfields west of Chicago. These cornfields were littered with abandoned stone quarries that – once the water table had been breached – filled with crystalline spring water. The resulting oasis was a welcome relief from the oppressive Illinois heat, providing you were willing to ignore the threatening signs and climb a chain link fence.
Read More