Chapter Sixteen. Part Seven.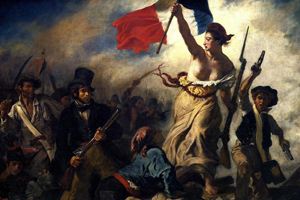 After the French Revolution, the vast vineyards of Burgundy – properties that had been controlled by nobility and by the Catholic Church since the middle ages – were confiscated by the state and auctioned off to local farmers and tradesmen. The Napoleonic code also put an end to primogeniture. It's worth pointing out that Napoleon was referring to primogeniture, the practice of leaving ones entire estate to the eldest child, and not the Italian porn star Primo Geniture.
The abolition of primogeniture meant that an estate would henceforth be divided between all of the rightful offspring, even the ones who never called home on their parent's birthdays.
Read More
Chapter Nine, Part Eight.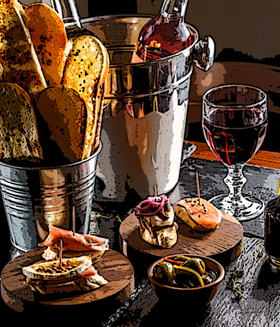 When pairing food with wine, sweet and sour tastes fall neatly into the cancellation category, bitter and piquant are subject to the cumulative effect, and umami is best grouped with neutral pairings, but what about salt? In moderation, salt doesn't seem to have any conspicuous consequence, but how does excessive saltiness in food affect the taste of wine? To learn how (or if) salt fits into the A. cancellation, B. cumulative or C. neutral categories, I invited some friends over for some organoleptic research. They quickly declined until I told them that meant we were going to eat and drink wine.
Good old fashioned research is difficult and time consuming but in the name of conscientious reporting the WASTED team (Wine Snark Academy for Sensory Testing, Evaluation & Debauchery) created a salty feast and drank five bottles of wine because that's the kind sacrifice we're willing to make in the name of, umm … science, yeah that's it, science.
Read More