Chapter Thirteen, Part Two.
"Oak is here and it will be with us for at least the remainder of the current generation—a generation that has been carefully taught that if a little oak is a good thing, a lumber factory is wonderful." Dan Berger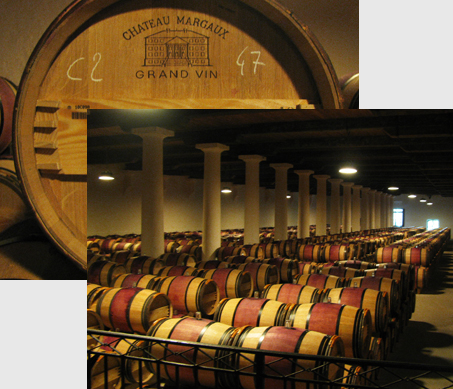 Wood barrels have been used by the wine trade for over two thousand years, but just over a century ago astute winemakers recognized the transformative effect that oak has on wine and they began to look at barrels as more than storage vessels. Over time, patient old-world vignerons learned that the species of oak, outdoor seasoning, the degree of toasting over fire and the time spent in barrel all bear heavily on how oak "flavors" wine. They learned that one type of oak may add spicy allspice and cinnamon nuances while another may add a smoky bacon flavor. I don't know about you but I'd eat my left foot if it had a smoky bacon flavor.
Read More
Chapter Eleven. Part Three.

"An important part of the pleasure of wine is its reflection of the total environment that produced it. If I find in a wine no hint of where it was grown, no mark of the summer when the fruit ripened, and no indication of the usages common among those who made it, I am frustrated and disappointed. Because that is what good, honest wine should offer. It is not just a commodity subjected to techniques to boost this or that element to meet the current concept of a marketable product."¹
Gerald Asher, A Vineyard in My Glass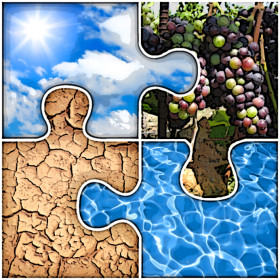 There's an expression among winemakers that says, "95% of every wine is made in the vineyard." This simply means that despite the best efforts of man to manipulate wine, its quality ultimately depends on the grapes they start with. Unless of course man takes his 5% and really screws things up, in which case he'll remind us that 95% of the wine is made in the vineyard. And in case you're wondering, that's the vineyard where sour grapes come from.
Read More
Chapter Eleven. Parts One & Two.
The November 1997 issue of the Wine Spectator rated the Louis Latour 1990 Corton-Charlemagne 98 points … and 88 points.
98 LOUIS LATOUR Corton-Charlemagne 1990
Exotic, wild and savage. A deep, "gonzo-crazy" terroir wine, full-bodied and packed with dried herbs, honey and spicy oak. Almost tannic in structure, it explodes like a small volcano on the palate for an unbelievable experience. Not for the faint of heart though.
88 LOUIS LATOUR Corton-Charlemagne 1990
Mature, with an herbal, slightly leathery accent to the pear and oak flavors. Shows its age via dryness and coarseness on the finish.
In the same issue the 1995 Arrowood Réserve Spéciale received 95 points … and 82 points, and the Rochioli 1995 Allen Vineyard Reserve was awarded 96 points … and 85 points. These dyslexic point spreads were not the result of ADD (Alcohol Drinking Disorder); these Dickensian observations were simply a tale of two critics.
Read More