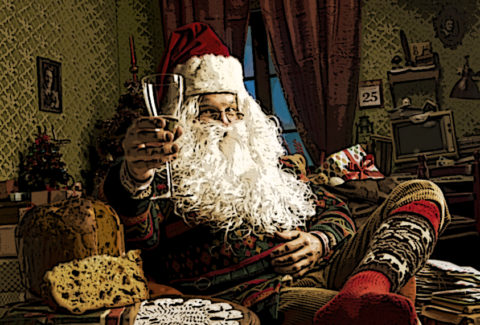 'Twas the night before Christmas and all through the winery,
my tasting room staff wore their holiday finery.
The sales were outstanding. 'Twas like nothing before.
All the wines (even Merlot) seemed to fly out the door.
My winemaker fretted as the deadline drew near.
Wine Spectator 100, would this be the year?
To be on that list would be so prestigious.
But another year missed would be so egregious.
Then out in the vineyard there arose such a clatter.
I feared it was mildew, Pierce's or shatter.
There, atop a small sleigh that defied quantum physics,
sat a round, bearded man and eight tiny critics.
They were chuggin' down Harlan, the music was crankin'.
I knew in a moment it had to be Shanken.
Read More
The Auction Napa Valley 2015 came to a close on Sunday night after raising $15.8 million for programs in children's education and community health. While the total didn't break the old record, new highs were set for a single Live Auction item, the E-Auction total, the Barrel Tasting total and how many gallons of Cabernet I can drink without falling down.
The Napa Valley Vintners reported, "Since its inception in 1981, the NVV has given more than $145 million in Auction Napa Valley proceeds to Napa County nonprofits." The proceeds help more than 90,000 clients annually in Napa County, some of whom need the community health assistance after trying to lift all that money.
Read More