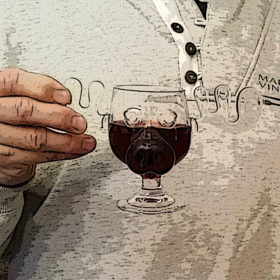 I'm not one to obsess over matching each specific wine varietal to its own particular type of wine glass. Just last week I tasted Shiraz from a Riedel Syrah glass and I couldn't even tell they were spelled differently. I'm even less sensitive when it comes to spirits. I drink my whiskey from one of those pint beer glasses. Anything less and I'd have to get out of my chair too often.
Read More
Chapter Sixteen. Part Five.
California winemakers like to imitate the French. No, they're not on strike. In an attempt to mimic the classic wines of Bordeaux, they often blend Cabernet Sauvignon, Merlot, Cabernet Franc, Petit Verdot and Malbec (the main varieties found in red Bordeaux wine), then they take a 3-hour lunch and go on strike.
Hey, I'm kidding. It's what I do. I poke fun at my friends which probably explains why my Facebook page only has unfriend and unlike buttons. Seriously, many of these Bordeaux imitations are very elegant, feminine wines – in an unshaven sort of way.
Read More
Reuters April 1, 2016
KUFSTIEN, AUSTRIA The Riedel Glass Company today revealed a new product line that may do for the coffee drinker what Riedel stemware did for fine wine aficionados worldwide. Over fifty years ago Riedel developed revolutionary stemware designed for specific wine varietals. TIME MAGAZINE wrote, "this Austrian clan of master glassmakers has done more to enhance the oenophile's pleasure than almost any winemaking dynasty".
The 11th generation scion of the Riedel empire, Maximilian J. Riedel, proclaimed, "if my father could convince the Baby Boomer generation to buy a different glass for every type of wine, how hard will it be for me to convince the Millennial Generation, a generation that shells out 9 bucks at Starbucks without batting an eye, to buy a different cup for every type of coffee?"
Read More
Chapter Sixteen. Part Six.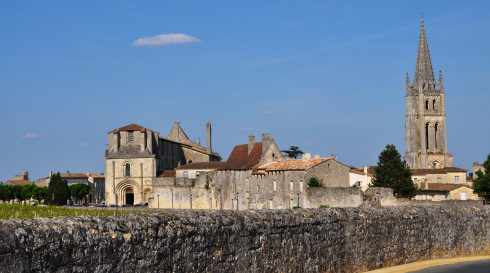 The wines of Bordeaux were my first oenological love, a passion I've shared with my wife Caroline for over thirty years. To rekindle our premier amour we visited Bordeaux and like the forgotten vignerons, monks and armies before us, we hiked an ancient Roman Road through historic vineyards to get to the higher place known as St.-Emilion.
The Roman Road, built to service a triumphant empire 2000 years ago, is now protected from development and allows travelers to walk through Bordeaux vineyards first planted in the 2nd century. As it passes through the vineyards of Chateau Franc-Mayne it is little more than a path strewn with broken cobblestones, sloping gently upward as if propelling you to a higher purpose. This seems somehow fitting as the road leads to the medieval village named for the Friar Emilion, a reclusive 8th century monk who achieved sainthood
Read More
Chapter Sixteen, Part Four.
"Every time I thought I'd got it made, it seemed the taste was not so sweet." David Bowie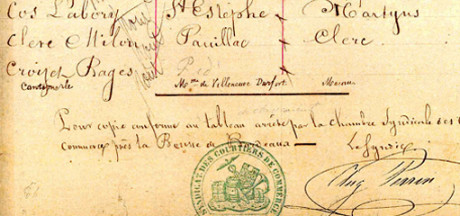 The authors of the Official Bordeaux Wine Classification made an unusual entry on the original handwritten document drawn up in 1855. Cantemerle (now known as Chateau Cantemerle) appears to have been written on the bottom of the historic list in a different hand than the other entries. It is squeezed into a narrow space below the Fifth Growth ranked Croizet-Bages (formerly the bottommost entry) and looks like an afterthought on the part of the authors. Cantemerle was also left off the map of estates that was displayed at the 1855 exposition, although it has appeared on every subsequent map since 1856.
Read More