Chapter Sixteen. Part Twelve.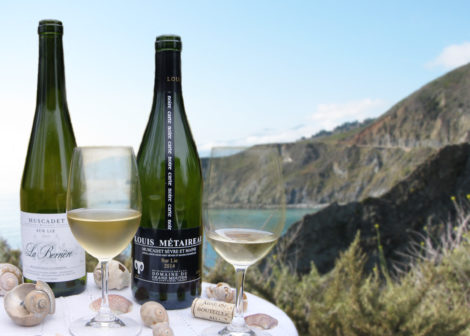 The Muscadet wine region surrounds the French city of Nantes, where the Loire River meets the Atlantic Ocean. This is the westernmost of the Loire Valley appellations and is the home to the Melon de Bourgogne grape. As the name implies, Melon de Bourgogne originated in Burgundy but despite the other half of its name, it has no connection to the cantaloupe.
Read More
Chapter Twelve. Part Five.
In an effort to tame the temperamental tribulations of fermentation, men have long tinkered with yeast, and as a result, winemakers now have many types of these little critters in their winemaking arsenal. Despite their differences, the one thing that all yeast organisms have figured out is how to convert sugar into alcohol, which is a far greater achievement than anything my college buddies have done with their lives.
Although wild yeast permeates the vineyards and wineries, many winemakers prefer to use cultured yeasts because they come from well-heeled families. Wild yeasts are uncultivated party animals and are therefore less predictable (of course unpredictable can also mean crazy-good). Think of it this way; uncultivated yeasts are like the wine bloggers of the fungi world but not quite as moldy.
Read More