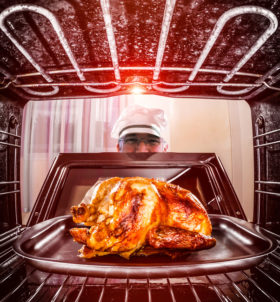 Thanksgiving is that special time of year when wine and food writers give thanks for the overabundance of tired old clichés they get to recycle. I firmly believe that writers shouldn't rehash old boring clichés. My job as a writer is to create new boring clichés.
The family will be gathering at my house this Thanksgiving which means an assortment of drunkards, criminals and racists will soon gorge themselves on my hard-earned bounty. No wait, that's not my family, that's congress.
I want to stress in no uncertain terms that my family are not drunkards, criminals and racists; they're just drunkards.
Read More