Gloria Steinem wrote, "More reliably than anything else on earth, the road will force you to live in the present."
Oddly enough, Ms. Steinem's words inspired me to revisit the past. This is a tale about life on the road – a passion I discovered long before wine but found no less intoxicating.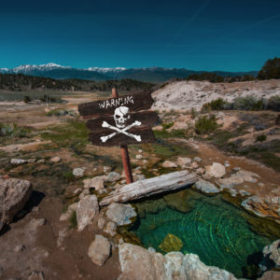 It's not like I thought I was going to die.
My canteen had run dry the previous day, the last of my granola two days before that. I desperately missed the water, the granola not so much. Sure, I was in a desert without food and water, dehydrated, exhausted, a Barry Manilow tune stuck in my head, but I didn't think it would kill me. I only hoped it would.
Read More