Chapter Sixteen. Part Six.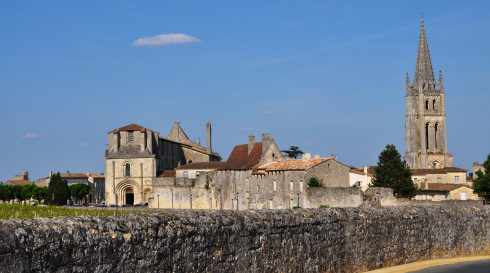 The wines of Bordeaux were my first oenological love, a passion I've shared with my wife Caroline for over thirty years. To rekindle our premier amour we visited Bordeaux and like the forgotten vignerons, monks and armies before us, we hiked an ancient Roman Road through historic vineyards to get to the higher place known as St.-Emilion.
The Roman Road, built to service a triumphant empire 2000 years ago, is now protected from development and allows travelers to walk through Bordeaux vineyards first planted in the 2nd century. As it passes through the vineyards of Chateau Franc-Mayne it is little more than a path strewn with broken cobblestones, sloping gently upward as if propelling you to a higher purpose. This seems somehow fitting as the road leads to the medieval village named for the Friar Emilion, a reclusive 8th century monk who achieved sainthood
Read More
Chapter Eleven. Part Three.

"An important part of the pleasure of wine is its reflection of the total environment that produced it. If I find in a wine no hint of where it was grown, no mark of the summer when the fruit ripened, and no indication of the usages common among those who made it, I am frustrated and disappointed. Because that is what good, honest wine should offer. It is not just a commodity subjected to techniques to boost this or that element to meet the current concept of a marketable product."¹
Gerald Asher, A Vineyard in My Glass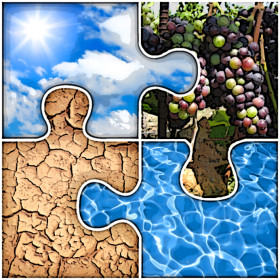 There's an expression among winemakers that says, "95% of every wine is made in the vineyard." This simply means that despite the best efforts of man to manipulate wine, its quality ultimately depends on the grapes they start with. Unless of course man takes his 5% and really screws things up, in which case he'll remind us that 95% of the wine is made in the vineyard. And in case you're wondering, that's the vineyard where sour grapes come from.
Read More