Chapter Eleven. Part Three.

"An important part of the pleasure of wine is its reflection of the total environment that produced it. If I find in a wine no hint of where it was grown, no mark of the summer when the fruit ripened, and no indication of the usages common among those who made it, I am frustrated and disappointed. Because that is what good, honest wine should offer. It is not just a commodity subjected to techniques to boost this or that element to meet the current concept of a marketable product."¹
Gerald Asher, A Vineyard in My Glass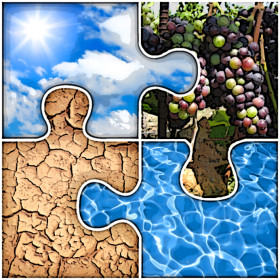 There's an expression among winemakers that says, "95% of every wine is made in the vineyard." This simply means that despite the best efforts of man to manipulate wine, its quality ultimately depends on the grapes they start with. Unless of course man takes his 5% and really screws things up, in which case he'll remind us that 95% of the wine is made in the vineyard. And in case you're wondering, that's the vineyard where sour grapes come from.
Read More
Chapter Three. Part Three.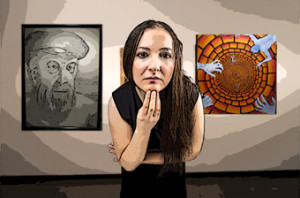 To enjoy a great symphony or painting you needn't analyze each note or brushstroke; you should embrace the emotional impact of the whole piece. It's up to the snobby enthusiasts, historians and critics to pick apart the elements behind the artwork and ruin it for the rest of us. Hey, somebody's gotta do it.
Wine is much like music and art in that it is best appreciated when approached holistically. Unless of course, you're one of those wine aficionados that spends all day in wine chat rooms when you're supposed to be watching the kids. In that case you're going to pay close attention to the individual elements inherent in wine so that, much like a music or art critic, you can bore your friends into a catatonic stupor with your insightful analysis. Thank God I'm here to help.
Let's face it. When it comes to wine you'd probably like to be more like me – except that you'd want to bathe more often and
Read More