I think a lot about my father at Christmas.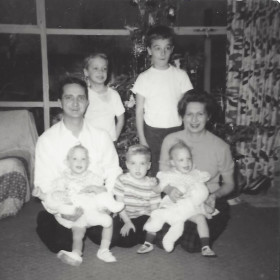 My earliest Christmas memories always found my father behind a pair of blinding, 8-thousand gigawatt movie lights that generated so much heat that they may have triggered the dawn of global warming. He filmed all the family milestones with his 8mm (and later, Super 8mm) movie camera and a pair of lights that kept us squinting through a decade's worth of home movies. In the future, when alien astronauts unearth my father's film library, they'll probably conclude that our species perished from a super-luminous supernova.
My dad wasn't a wine guy and I'm not one of those wine professionals who got into the trade because my parents served wine at every meal. My parents were from the cocktail generation and by the time my younger sisters were nine years old they had mastered the construction of the perfect, extra dry vodka martini.
Read More