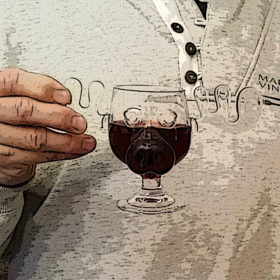 I'm not one to obsess over matching each specific wine varietal to its own particular type of wine glass. Just last week I tasted Shiraz from a Riedel Syrah glass and I couldn't even tell they were spelled differently. I'm even less sensitive when it comes to spirits. I drink my whiskey from one of those pint beer glasses. Anything less and I'd have to get out of my chair too often.
Read More
I think a lot about my father at Christmas.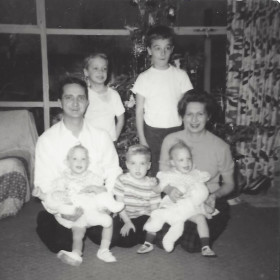 My earliest Christmas memories always found my father behind a pair of blinding, 8-thousand gigawatt movie lights that generated so much heat that they may have triggered the dawn of global warming. He filmed all the family milestones with his 8mm (and later, Super 8mm) movie camera and a pair of lights that kept us squinting through a decade's worth of home movies. In the future, when alien astronauts unearth my father's film library, they'll probably conclude that our species perished from a super-luminous supernova.
My dad wasn't a wine guy and I'm not one of those wine professionals who got into the trade because my parents served wine at every meal. My parents were from the cocktail generation and by the time my younger sisters were nine years old they had mastered the construction of the perfect, extra dry vodka martini.
Read More
 

"The stockings were hung by the chimney with care, in hopes that St. Nicholas soon would be there …"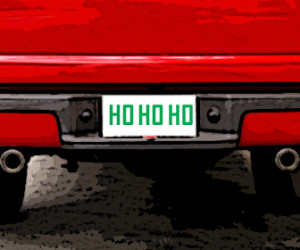 It took an entire year for me to get in touch with my inner Scrooge, so when the holidays approached I just wasn't buying into the whole jolly ol' St. Nick routine. But yesterday something magical happened and I suddenly found that holly-jolly bounce back in my step. Most of that jolly bounce came from the Syrah but what also had me caroling, caroling, caroling was a weird (but true) encounter with the Christmas spirit – and I'm not talking about the eggnog.
I haven't been feeling the Christmas spirit because I've had "a little" bad luck this year, which is kind of like saying California needs "a little" rain. I don't want to imply that I'm suddenly accident prone, but when flying to California, my wife Caroline insists on separate planes.
Read More