Chapter Four, Part Two.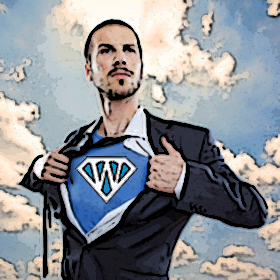 Wine critic Robert M. Parker Jr. sets the standard when it comes to sniffing out and describing the aromas found in wine. He has a unique gift for making aromatic associations and it's not unlikely that he possesses the greatest olfactory memory banks in the wine trade. This might explain why he has become the most respected wine critic on Earth (and possibly on Krypton).  What I'm trying to say is Robert Parker has memories like Wonder Woman has mammaries.
The Los Angeles Times summed it up best when they called Parker, "the most powerful critic of any kind, anywhere." Wow! That really does makes him like, a wine critic super hero.
Faster than a speeding simile! More powerful than a loco-metaphor! Able to leap tall bibliographies that are single bound!
Read More