Chapter Sixteen, Part Two.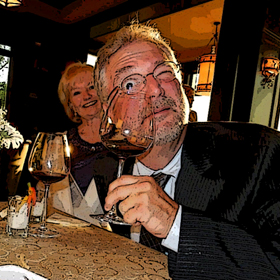 France has hundreds of wine appellations that are broken down into three quality levels; Appellation d'Origine Contrôlée (AC or AOC), Vin de Pays (VdP), and Vin de Table (VdT). These designations are controlled by the Minister of Agriculture, under the auspices of the Institut National de l'Origine et de la Qualité. Rather than adopt the logical acronym INOQ, the organization retained an earlier acronym INAO (for Institut National des Appellations d'Origine) so they wouldn't have to replace the stationary.
Read More
Chapter Eight, Part Three.
One + One = Three (The Synergy Of Umami).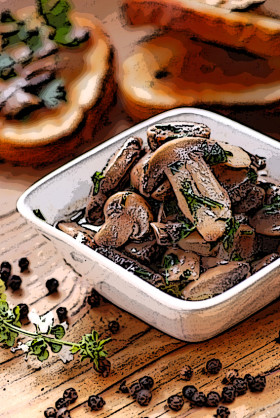 The subtle, savory fifth taste known as umami was first identified by Japanese scientist Kikunae Ikeda in 1907. In researching umami he discovered that it was linked with the amino acid glutamate and his investigations led to the development of monosodium glutamate (MSG) as a flavor enhancer. I could feed you lots of material about the development of umami-rich MSG but you would just be hungry for more in an hour.
The umami tsunami began in earnest six years after Ikeda's discovery when his follower Shintaro Kodama learned that glutamate, when combined with nucleotides, creates a dramatic flavor enhancing synergy. For example, when meat (high in the nucleotide inosinate) is combined with glutamate-rich foods like tomatoes or cheese, a significant umami boost is created. To understand the power of this synergy, think of the flattering outcome when you add cheese to a hamburger or braciola to tomato sauce (or as we say in New Jersey, you put the bruh-johl in the gravy).
Read More
Chapter Two, Part Five.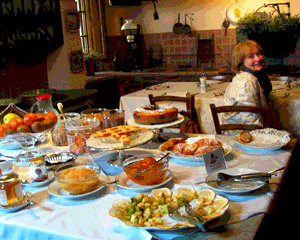 Experts have long believed you only perceive four tastes – sweet, sour, salt and bitter – but another taste was identified in Japan over 100 years ago that has only recently gained acceptance in gustatory circles worldwide. Umami is a subtle taste that's easily masked by more assertive flavors. It is best described as meaty, satisfying and rich, which sounds kind of like the perfect date.
Western palates are generally unaccustomed to recognizing umami so don't lose any sleep if you find it illusive. When I first learned of umami I undertook a grueling exploration that increased the scope of my taste nearly as much as it increased the scope of my waist. Believe me, it's not the first time I've had to buy a few belts for this blog.
Read More