Chapter Eleven. Parts One & Two.
The November 1997 issue of the Wine Spectator rated the Louis Latour 1990 Corton-Charlemagne 98 points … and 88 points.
98 LOUIS LATOUR Corton-Charlemagne 1990
Exotic, wild and savage. A deep, "gonzo-crazy" terroir wine, full-bodied and packed with dried herbs, honey and spicy oak. Almost tannic in structure, it explodes like a small volcano on the palate for an unbelievable experience. Not for the faint of heart though.
88 LOUIS LATOUR Corton-Charlemagne 1990
Mature, with an herbal, slightly leathery accent to the pear and oak flavors. Shows its age via dryness and coarseness on the finish.
In the same issue the 1995 Arrowood Réserve Spéciale received 95 points … and 82 points, and the Rochioli 1995 Allen Vineyard Reserve was awarded 96 points … and 85 points. These dyslexic point spreads were not the result of ADD (Alcohol Drinking Disorder); these Dickensian observations were simply a tale of two critics.
Read More
 

"The stockings were hung by the chimney with care, in hopes that St. Nicholas soon would be there …"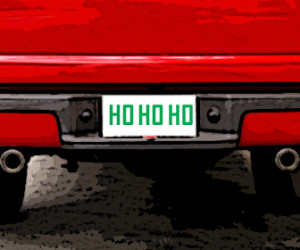 It took an entire year for me to get in touch with my inner Scrooge, so when the holidays approached I just wasn't buying into the whole jolly ol' St. Nick routine. But yesterday something magical happened and I suddenly found that holly-jolly bounce back in my step. Most of that jolly bounce came from the Syrah but what also had me caroling, caroling, caroling was a weird (but true) encounter with the Christmas spirit – and I'm not talking about the eggnog.
I haven't been feeling the Christmas spirit because I've had "a little" bad luck this year, which is kind of like saying California needs "a little" rain. I don't want to imply that I'm suddenly accident prone, but when flying to California, my wife Caroline insists on separate planes.
Read More