Chapter Sixteen. Part Seven.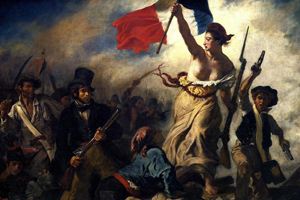 After the French Revolution, the vast vineyards of Burgundy – properties that had been controlled by nobility and by the Catholic Church since the middle ages – were confiscated by the state and auctioned off to local farmers and tradesmen. The Napoleonic code also put an end to primogeniture. It's worth pointing out that Napoleon was referring to primogeniture, the practice of leaving ones entire estate to the eldest child, and not the Italian porn star Primo Geniture.
The abolition of primogeniture meant that an estate would henceforth be divided between all of the rightful offspring, even the ones who never called home on their parent's birthdays.
Read More
Chapter Sixteen. Part Eight.
Real Conversation Overheard in a Fine Wine Store:
CUSTOMER: Can you recommend a Chardonnay to go with pan-seared scallops?
ME: I highly recommend this Pouilly-Fuissé from Burgundy.
CUSTOMER: But I asked for Chardonnay.
ME: Yes, white Burgundy is made from Chardonnay.
CUSTOMER: White Burgundy? I thought you were a wine expert. Everybody knows Burgundy is red. Why do you think it's called Burgundy?
As the customer turned to leave it dawned on me that in many circles Burgundy is synonymous with world-class Chardonnay and Pinot Noir, and in other circles people are a stupid pain in the ass.
It's understandable that most Americans don't know what's inside a Burgundy bottle because so many things bear the Burgundy name. First there's the place Burgundy, then there's the wine Burgundy, of course there's the color Burgundy, and most famously there's anchorman Ron Burgundy.
Read More
Chapter Sixteen, Part Two.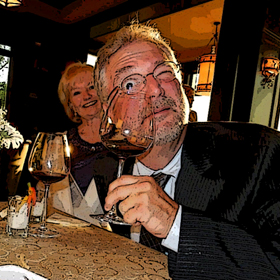 France has hundreds of wine appellations that are broken down into three quality levels; Appellation d'Origine Contrôlée (AC or AOC), Vin de Pays (VdP), and Vin de Table (VdT). These designations are controlled by the Minister of Agriculture, under the auspices of the Institut National de l'Origine et de la Qualité. Rather than adopt the logical acronym INOQ, the organization retained an earlier acronym INAO (for Institut National des Appellations d'Origine) so they wouldn't have to replace the stationary.
Read More

Look, I know the drill. I've been there myself. You're in a wine store reading those little signs in front of each wine when you start to feel out of place, kind of like one of those Duck Dynasty guys who mistakenly wandered into a gay pride parade.
Shelf talkers, as they're known in the trade, tout the virtues of the wine at hand and usually contain a wine review from a magazine or newspaper. As you read something like, "this wine displays aromas of galangal root caressed by nuances of Louisiana road tar," you find yourself thinking, "I never smell and taste these things in my wine and what the heck is galangal root anyway?"
So I'd like to start by correcting a common misconception caused by these shelf talker wine reviews. No one slipped cat pee into your Sauvignon Blanc or horse manure into your Burgundy. They smell that way on purpose.
Really.
Read More
Chapter Eleven. Part Four.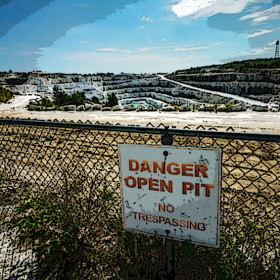 Mineral is one of the terms often used when describing old-world wines. Whether it is perceived as graphite or clay in young red wines from the Medoc or as chalky limestone in Loire Valley whites, minerality often finds its way into wine. I'd like to tell you the romantic tale of how I discovered this important facet of terroir when I was travelling through the vineyards of France, but then I'd be lying.
I learned about minerality as a trespassing juvenile delinquent in the cornfields west of Chicago. These cornfields were littered with abandoned stone quarries that – once the water table had been breached – filled with crystalline spring water. The resulting oasis was a welcome relief from the oppressive Illinois heat, providing you were willing to ignore the threatening signs and climb a chain link fence.
Read More