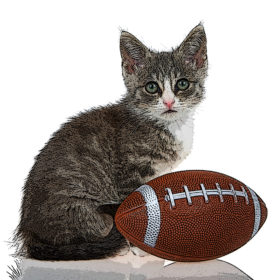 OMG! The Super Bowl is tomorrow and I haven't written my annual wine and food pairing suggestions for the big game. Lucky you – this will have to be a short article because somewhere there's a plate of nachos with my name on it (it's true – my parents named me Don Jalapeño Carter).
The game time temperature in Minneapolis is expected to be in the single digits but the wind chill factor will make it feel colder than Melania Trump's bedroom. That's going to be rough on the players who will have to perform in the comfort of U.S. Bank Stadium – which is indoors! (You never see badminton players competing indoors.) Football players can be such p≈ssies. It's no wonder they won't go to the White House; they're afraid the president might grab them.
Read More

Look, I know the drill. I've been there myself. You're in a wine store reading those little signs in front of each wine when you start to feel out of place, kind of like one of those Duck Dynasty guys who mistakenly wandered into a gay pride parade.
Shelf talkers, as they're known in the trade, tout the virtues of the wine at hand and usually contain a wine review from a magazine or newspaper. As you read something like, "this wine displays aromas of galangal root caressed by nuances of Louisiana road tar," you find yourself thinking, "I never smell and taste these things in my wine and what the heck is galangal root anyway?"
So I'd like to start by correcting a common misconception caused by these shelf talker wine reviews. No one slipped cat pee into your Sauvignon Blanc or horse manure into your Burgundy. They smell that way on purpose.
Really.
Read More