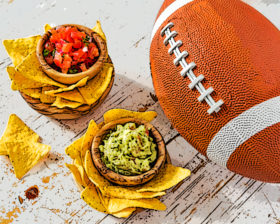 The holiday season comes to an end this Sunday. We celebrated a harvest Thanksgiving, rejoiced in the birth of our savior, and welcomed a new year. Now comes that most sacred of American holidays – the Super Bowl, a holiday commemorated by 114 million people paying homage to hostile 300-pound men battling in day-glo tights. Don't you just love this planet?
I didn't expect the Giants to make it to the Super Bowl and they didn't let me down. They lost in the first round of the playoffs and I spent the following week watching game replays on ESPN because depression makes me so happy. I was so disheartened I actually stopped eating for a minute.
To cheer me up my wife decided to have friends over on Super Bowl Sunday even though she knows I like watching football without a lot of distractions. That's why I always make the kids leave the room when the game begins. This starts with some simple cajoling but usually ends with a tantrum and a lot of tears. Sometimes the kids get upset too.
Read More
Chapter Sixteen. Part Nine.
Every November Beaujolais Nouveau simultaneously arrives at wine shops, supermarkets, restaurants and bars all over the world. This special day reminds my generation of a simpler time, a time when we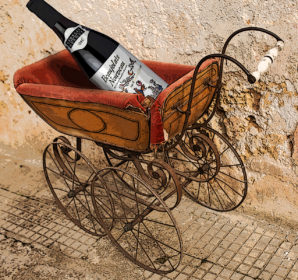 drank cheap, unpretentious wines and missed work the next day. Beaujolais Nouveau has lost much of its appeal but it's still a fall tradition, an autumnal ritual, a seasonal custom that ranks right up there with getting a flu shot.
Read More
Chapter Sixteen. Part Eight.
Real Conversation Overheard in a Fine Wine Store:
CUSTOMER: Can you recommend a Chardonnay to go with pan-seared scallops?
ME: I highly recommend this Pouilly-Fuissé from Burgundy.
CUSTOMER: But I asked for Chardonnay.
ME: Yes, white Burgundy is made from Chardonnay.
CUSTOMER: White Burgundy? I thought you were a wine expert. Everybody knows Burgundy is red. Why do you think it's called Burgundy?
As the customer turned to leave it dawned on me that in many circles Burgundy is synonymous with world-class Chardonnay and Pinot Noir, and in other circles people are a stupid pain in the ass.
It's understandable that most Americans don't know what's inside a Burgundy bottle because so many things bear the Burgundy name. First there's the place Burgundy, then there's the wine Burgundy, of course there's the color Burgundy, and most famously there's anchorman Ron Burgundy.
Read More