Chapter Sixteen. Part Nine.
Every November Beaujolais Nouveau simultaneously arrives at wine shops, supermarkets, restaurants and bars all over the world. This special day reminds my generation of a simpler time, a time when we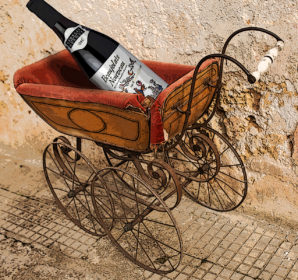 drank cheap, unpretentious wines and missed work the next day. Beaujolais Nouveau has lost much of its appeal but it's still a fall tradition, an autumnal ritual, a seasonal custom that ranks right up there with getting a flu shot.
Read More
My family always drinks wine during religious observations, whether it's a baptism, Easter, or Super Bowl Sunday. This year is no different even though the Giants are not playing (I guess God found the New Jersey tithes a little light).
The congregation is meeting at my house this year. That's what happens when you draw the short straw (see illustration 1). We will gather around the 60″ LED 1080i high-definition altar with a glass of wine and watch colossal men try to maim and kill one another. It falls on me to pick the perfect wine to pair with this joyful occasion.
What is the calling, the hidden force, the innate primal drive that makes violent sports so appealing to men? Can anyone explain the macho impulses that drive men to create life threatening competitions like the Super Bowl, cliff diving and beer pong?
Read More
Chapter Sixteen, Part Two.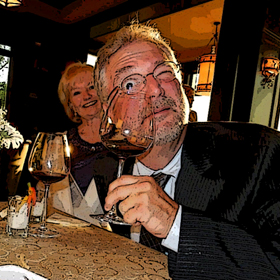 France has hundreds of wine appellations that are broken down into three quality levels; Appellation d'Origine Contrôlée (AC or AOC), Vin de Pays (VdP), and Vin de Table (VdT). These designations are controlled by the Minister of Agriculture, under the auspices of the Institut National de l'Origine et de la Qualité. Rather than adopt the logical acronym INOQ, the organization retained an earlier acronym INAO (for Institut National des Appellations d'Origine) so they wouldn't have to replace the stationary.
Read More