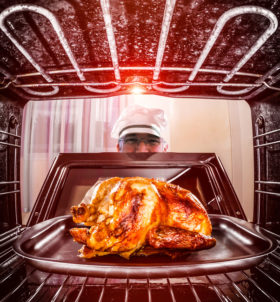 Thanksgiving is when my family gets together to break open some wine, break bread, and break balls. That means an assortment of drunkards, criminals, and racists will soon be gorging themselves on my hard-earned bounty. No wait, that's not my family, that's congress.
I want to stress in no uncertain terms that my family are not drunkards, criminals, or racists; they're just drunkards.
Thanksgiving commemorates the great cultural exchanges we shared with the Indians when we first arrived at their doorstep. The Indians gave the Pilgrims pigs-in-a-blanket and the white man reciprocated with chicken-pox-in-a-blanket.
Read More