Chapter Fifteen, Part Two.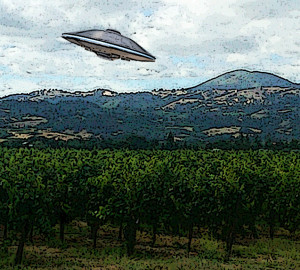 Laws regulating wine end when your blood alcohol level drops below 0.08%, but they start in the vineyard, even before grapes turn into alcohol. Inspired by European appellation wine laws, American wine grape-growing regions fall within demarcated geographic boundaries established by the Alcohol and Tobacco Tax and Trade Bureau (TTB). Before the creation of American Viticultural Area's (AVA) wine regions were simply designated by county or state. Surprisingly the first AVA, established in 1980, was not in Napa Valley. It was in the Mecca of fine wine production, Augusta, Missouri.
Read More
I recently picked up a brochure about all the great things happening in New Jersey. It was a very thin brochure. As I perused the pamphlet I was beginning to think there's not much to do here once you've seen Lucy the Elephant (six stories tall in Margate) or visited the world's largest light bulb (14 feet tall, 8 tons in Edison). But then a section about New Jersey wineries caught my eye.
I was shocked to learn my beloved state is now host to approximately fifty wineries. As recently as the year 2000 there were only a dozen New Jersey wineries and after visiting one a few decades ago I didn't see any reason to build more. Fifty New Jersey wineries reminded me of that old joke about bad diner food; "This food is horrible, but at least there's lots of it."
Read More