Chapter Nine, Part Eight.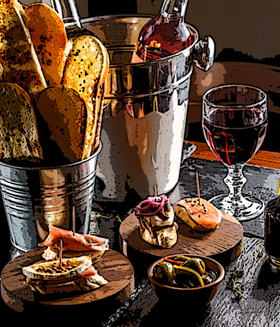 When pairing food with wine, sweet and sour tastes fall neatly into the cancellation category, bitter and piquant are subject to the cumulative effect, and umami is best grouped with neutral pairings, but what about salt? In moderation, salt doesn't seem to have any conspicuous consequence, but how does excessive saltiness in food affect the taste of wine? To learn how (or if) salt fits into the A. cancellation, B. cumulative or C. neutral categories, I invited some friends over for some organoleptic research. They quickly declined until I told them that meant we were going to eat and drink wine.
Good old fashioned research is difficult and time consuming but in the name of conscientious reporting the WASTED team (Wine Snark Academy for Sensory Testing, Evaluation & Debauchery) created a salty feast and drank five bottles of wine because that's the kind sacrifice we're willing to make in the name of, umm … science, yeah that's it, science.
Read More
Chapter Three. Part Three.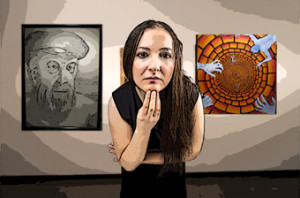 To enjoy a great symphony or painting you needn't analyze each note or brushstroke; you should embrace the emotional impact of the whole piece. It's up to the snobby enthusiasts, historians and critics to pick apart the elements behind the artwork and ruin it for the rest of us. Hey, somebody's gotta do it.
Wine is much like music and art in that it is best appreciated when approached holistically. Unless of course, you're one of those wine aficionados that spends all day in wine chat rooms when you're supposed to be watching the kids. In that case you're going to pay close attention to the individual elements inherent in wine so that, much like a music or art critic, you can bore your friends into a catatonic stupor with your insightful analysis. Thank God I'm here to help.
Let's face it. When it comes to wine you'd probably like to be more like me – except that you'd want to bathe more often and
Read More