Super Bowl Wine Pairings: Bashful, Happy, Dopey, Grumpy & Sleepy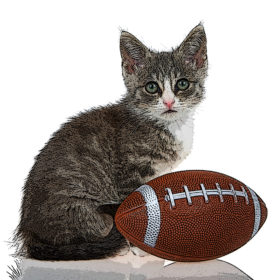 OMG! The Super Bowl is tomorrow and I haven't written my annual wine and food pairing suggestions for the big game. Lucky you – this will have to be a short article because somewhere there's a plate of nachos with my name on it (it's true – my parents named me Don Jalapeño Carter).
The game time temperature in Minneapolis is expected to be in the single digits but the wind chill factor will make it feel colder than Melania Trump's bedroom. That's going to be rough on the players who will have to perform in the comfort of U.S. Bank Stadium – which is indoors! (You never see badminton players competing indoors.) Football players can be such p≈ssies. It's no wonder they won't go to the White House; they're afraid the president might grab them.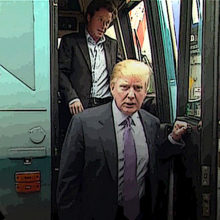 I know how brutal the wind chill factor can be. Last week I was in Florida and even though it was in the mid-eighties, the wind chill made it feel like 75. The beach was so chilly that I had to switch from gin to bourbon.
Super Bowl wine and food pairing suggestions revolve around the five basic food groups; bashful, happy, dopey, grumpy and sleepy. Wait, that's not the food groups, that's how I'm going to spend Super Bowl Sunday. The basic food groups (according to real men – the kind who play Badminton in any weather) are fatty, salty, spicy, inferno, and thermonuclear.
Fatty foods, like a richly marbled rib-eye steak, a juicy slab of ribs or a tender lamb shank call for full-bodied, tannic reds. The fatty protein cancels out the astringent bite of tannin, rendering the wine richer and smoother.
RECOMMENDATIONS;
Chateau Smith Cabernet Sauvignon, Washington $18
Chateau Macau-Lagrange Bordeaux Superior $12
Earthquake Petite Sirah, California $26.
I'm a Petite Sirah man. Well, I'm not really petite. My waistline hasn't been petite since the Bush administration … the first one. On the bright side, my doctor recently told me I've lost a few inches. I'm no longer 5'11".
Salty foods like popcorn and potato chips or any of the other prepackaged snacks brought by your cheapskate guests can match up with a variety of wine styles. When paired with crisp, tart Sauvignon Blanc, the salt reduces the tartness while creating a smoother mouthfeel. Sweet wines seem to reduce excessive saltiness in food or increase the perception of sweetness in wine. If you're drinking a tannic red to go with your fatty meats, feel free to indulge in a side order of salty chips as well. Salt has the pleasant effect of subduing, or cancelling out some of the bitter bite of tannin. Avoid overly alcoholic wines as the salt can magnify the hot sensation of alcohol.
RECOMMENDATIONS;
Bliss Family Sauvignon Blanc, California $13
Dr. L Riesling, Germany $13
Auspicion Cabernet Sauvignon, California $10
A detailed exploration of salt and food interaction conducted by WASTED professionals (WineSnark Academy for Sensory Testing, Evaluation and Debauchery) can be found here.
Slightly spicy foods or dishes loaded with strong herb seasonings benefit from red wines that possess bright, fruity flavors or any number of the slightly sweet blends on the market. The popular movement towards sweeter blended wines, while disconcerting to my taste buds (see my rant here), are actually well suited to mildly spicy cuisine. Many California Chardonnays now possess enough sweetness to stand up to spicier foods like chili or salsa, while an exuberant Alberino from Spain features the lively acidity and bright citrus flavors required to tame foods with pronounced herbal flavors.
RECOMMENDATIONS;
Louis Jadot Beaujolais Village $15
Cline Cashmere Red Blend, California $14
Raeburn Russian River Chardonnay, California $18
Viña Sobreira Albariño, Spain $14
Last year's Super Bowl post here explored other fruit-forward wines to pair with spicy foods.
When your basic food group crosses over from spicy to inferno, your wine selection must also cross over from merely fruity to actual sweetness. Hot or piquant flavors reduce the perception of sweetness in wine so dry wines are rendered bitter, austere and lacking in character, kind of like congress. Your wine selection doesn't have to be fully sweet. White wine drinkers may want to try a semi-sweet Riesling or Gewurztraminer while red wine drinkers can opt for Italian Lambrusco or Brachetto D'Acqui, both of which have a little frizzante or sparkle.
RECOMMENDATIONS;
Dr. Konstantin Frank Semi Dry Riesling, New York $16
Villa Wolf Gewurztraminer, Germany $12
Gemma Rubia Lambrusco Frizzante Dolce, Italy $16
Marenco Pineto Brachetto D'Acqui, Italy $18
You can learn more about the perils of piquant pairing here.
Very few wines can withstand the heat once your food spread reaches the thermonuclear level. If your Super Bowl snacks have attained DEFCON 5, it's time to surrender the wine and bring out the beer reinforcements.
When it comes to piquant pairings you can't go wrong with a tasty Belgium Blonde, and their beer is a good choice too. Belgium Blonde Ale, particularly one with subtle sweetness, refreshes your palette and combats the heat. If I'm in the mood for something with more weight I'll choose the rich, slightly sweet style of a malty beer over the bitter style of hop-intense brews. Beers that feature malt over hop offer the soothing richness and subtle sweetness required to put out the fire of your thermonuclear Cajun Jambalaya.
RECOMMENDATIONS;
Abbaye de Leffe, Leffe Blonde Ale, Belgium
Dogfish Head Raison d'Etre, Delaware
Ommegang Three Philosophers, New York
So there you have it, a quick rundown of wine and beer pairings well suited to Super Bowl cuisine. So grab your cat and settle into the couch as the Patriots take on the Eagles. Here in New Jersey this will be a particularly difficult game to sit through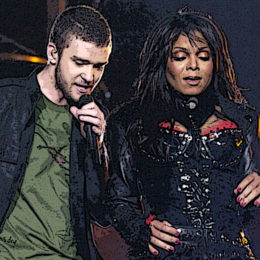 as penitent Jets and Giants fans will have to watch their archrivals take the field. Throughout the game I will be practicing self-inflicted penance in the form of Jalepeño Poppers, Atomic Buffalo Wings and Spicy Stuffed Potato Skins. And speaking of skin, maybe Justin Timberlake will once again show us some skin at halftime.