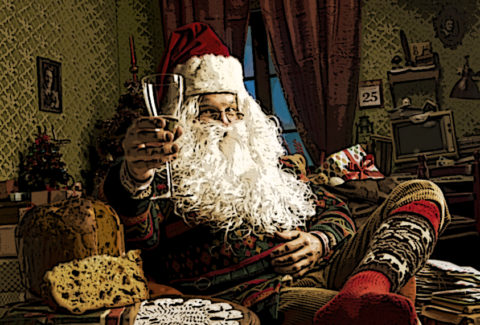 'Twas the night before Christmas and all through the winery,
my tasting room staff wore their holiday finery.
The sales were outstanding. 'Twas like nothing before.
All the wines (even Merlot) seemed to fly out the door.
My winemaker fretted as the deadline drew near.
Wine Spectator 100, would this be the year?
To be on that list would be so prestigious.
But another year missed would be so egregious.
Then out in the vineyard there arose such a clatter.
I feared it was mildew, Pierce's or shatter.
There, atop a small sleigh that defied quantum physics,
sat a round, bearded man and eight tiny critics.
They were chuggin' down Harlan, the music was crankin'.
I knew in a moment it had to be Shanken.
Read More
Gloria Steinem wrote, "More reliably than anything else on earth, the road will force you to live in the present."
Oddly enough, Ms. Steinem's words inspired me to revisit the past. This is a tale about life on the road – a passion I discovered long before wine but found no less intoxicating.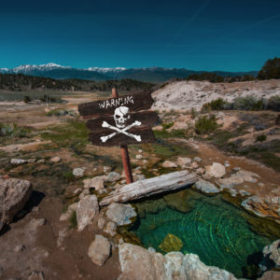 It's not like I thought I was going to die.
My canteen had run dry the previous day, the last of my granola two days before that. I desperately missed the water, the granola not so much. Sure, I was in a desert without food and water, dehydrated, exhausted, a Barry Manilow tune stuck in my head, but I didn't think it would kill me. I only hoped it would.
Read More
H
ere's a true story that has nothing to do with wine but I offer it as a public service so that my readers might avoid the devastation that I have endured. The story is summed up in a series of emails and texts between myself and a company called JustPee Unlimited, LTD.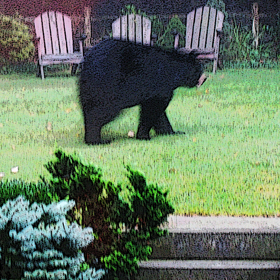 Dear Sir,
While watching the Scat Channel I happened to catch your infomercial and I was excited to learn that cat pee is an effective mouse deterrent. My property is infested with the little vermin so I went to the local hardware store and asked this nice lady about purchasing some urine and she gave me a curious look and backed up a couple of steps. The more I went on about cat pee and coyote pee the more agitated she became. Eventually I was allowed to leave, once she decided to not press charges. I hope you can help solve my mouse dilemma as the police have made it clear I can no longer shop for urine in this jurisdiction. Cat pee sounds unsanitary so I was wondering if you sell any other products that repel mice.
Sincerely,
Don Carter
Dear Mr. Carter,
We regret to inform you that JustPee Unlimited, Ltd. only sells pee. We are the world's premier discount pee merchant offering pee at prices that will keep you running back for more. Our pee technicians are out standing in the lavatory where they produce pee of exceptional pedigree.
Customer Service
Dear Sir,
No shit?
Sincerely,
Don Carter
Dear Mr. Carter,
No shit. Just pee. Read the letterhead.
Customer Service
Read More
In honor of the San Francisco Giants' World Series victory, today's blog pays homage to baseball's greatest dialogue.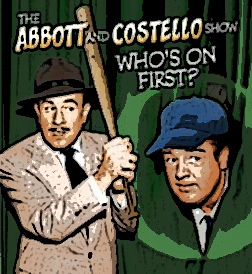 Good help can be hard to find in a wine store. I once told an employee to be careful with a bottle of 1927 Fonseca Vintage Port and he said, "Don't worry boss, I'll treat it like it's brand new!"
Perhaps you've had trouble getting knowledgeable recommendations when you're looking for wines to pair with a special dinner. You're not alone as wine consumers and wine salespeople often choose wine through a process of mutual misunderstanding. Of course I'm not your average wine salesman so this never happens to me. No, I'm 100% right, half the time.
But of course I've witnessed plenty of misunderstandings between wine customers and a wine salespeople. A typical conversation on the selling floor can sound a lot like an Abbott and Costello routine. Let's listen in.
Customer: Excuse me Mr. Wine Expert, can you help me pick wines to serve with my four course dinner?
Clerk: I certainly can. What's the first course?
Customer: Stew's on first.
Read More